by Graham Tripp, Digital Marketing Guru at WATB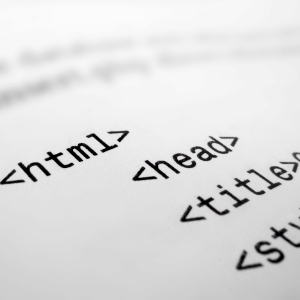 So you've got a brand new website to showcase your business, products and services. That's great news. The foundations are now in place for you to build your online presence. Your next step is to make sure that your website is seen by your potential customers and other stakeholders which are likely to convert into sales.
Below are a few of the top digital marketing tips you can undertake today to help your website receive visitors. We've even put actions for each tip with further reading links for more in-depth advice:
Does Google Know Where Your Offices are?
Before we jump in to some of the key considerations when marketing a website, let's take a quick step back and ask a simple question: If your customers lived next door to you and Google searched your brand name or core service, would you appear on Google?
If the answer is no, or you're not sure, it's possible that you haven't set up Google Local.
Google local is one of the very few "shortcuts" in digital marketing and once you have a presence within the local search you will almost instantly appear on the first page for Google search results when someone in your area searches for your business. Make sure you set up Google local before you delve into marketing your website.
Action: It's relatively little effort to set up Google Local. Here a guide on how to set up Google Local.
Optimise your Website for Search Engines.
This is a very big subject and often a job which is big enough for someone to solely specialise in. Known as Search Engine Optimisation, "SEO", aims to adapt your website in such a way that Google is more likely to show your website in their search engine result page when someone conducts a search.
Through Keyword research, image optimisation and ensuring that your website is accessible by Google and users, you can kick start your SEO. These actions are quite basic, but will aid in building your online reputation.
Actions:
Ensure your site is accessible (ie, able to be crawled) by Google and its crawl bot. Have a quick look through this online tool. The most important "tick type" to have in this tool is the Robots.txt. To complement this, use your website as a user would. Start on the home page and have a few tries at reaching key services and products page. If it's difficult for the user to find relevant pages, and/or you don't have a tick on your Robot/txt, you need to speak to your web design agency as soon as possible.
Perform a bit of keyword research and find out what your potential customers and stakeholders are typing into Google. Keyword tools such as Google Keyword Planner is a good place to start. It provides you with a list of potential keyword which may be relevant to add to your website. Check out Moz's guide for more in-depth guidance on how to perform keyword research.
Now that you have a list of keywords which are related to your products and services, it is time to optimise your content. Start by including those keywords which are most important to your business on your core pages such as service pages. Once you have chosen the most relevant page, try to fit the keyword into the content in such a way that it reads naturally. Be warned, if you try and sneak keywords on the page which are hidden or simply a list of keywords which fails to add value for the user, Google may spot it and put a penalty on your site. Be natural when writing your content and inputting your keywords.
To help your pages and images rank on Google, you should optimise your images. Make sure file names are good descriptions of what the image is. Pretend you are describing the image to someone who can't see the screen. Then set up Alt Text on your images which also describe the image. You can add keywords from your research, but make sure it reads naturally.
Create and Share Good Quality Content.
Once your current website images and content are optimised to a reasonable level, it is time to start producing more content, often in the form of a blog. This could be content related to your industry which people are talking about on social media, or could be content produced from ideas found within your keyword research (hint: the longer keywords from your research are great places to start).
Then you will need to share your content on social media and through emails. The more people who read your content, share it and generally find it useful, the more likely Google is to rank it. One of the best pieces of advice to help improve your rankings is to encourage other good quality websites to link to your content. This is known as link building.
Actions:
Try to write an article or two every month to keep your website fresh. Google will love it and you be able to start driving traffic to your website.
Share your content through your business social media accounts and if you have email details from a sign up form on your website be sure to send any updates on your content as well – here is a guide to social media.
There are quite a few actions to undertake in this guide so be sure to give it a bookmark as a reference on what digital marketing actions to take as a new website owner. These tasks may take a few weeks or even months to make an impact on your site traffic, so make sure you give Google at least 6 months to find and crawl your website once your website is first launched. Any questions please drop me a comment.
Graham Tripp is the Digital Marketing Guru at WATB (which stands for What Are The Buttons?), a small team of web designers, web developers and creative marketing professionals.