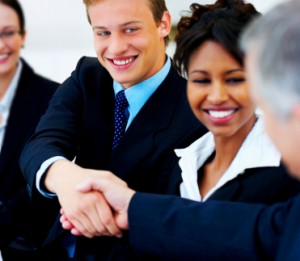 As a business owner, finance and profit is of course one of your main concerns, so how can you make sure you are taking the best action to increase your profit, and make your business more attractive for shareholders?
Your best bet is to look into getting a solicitor to advise and look over all of your corporate finance concerns. A corporate finance solicitor will be able to provide you with advice on any aspect of the buying or selling of business assets, or a whole business if necessary, so having the backing of a good solicitor could avoid any issues in this area, and will allow you to cover yourself should any issues arise.
Finding the best solicitor for you.
So you've decided that getting a corporate finance solicitor is the best step for you and your business, but how do you go about it? You want to find a solicitor that is experienced, has enough time to commit to your business, can fulfil all your requirements, and obviously does not have an extortionate fee. You would also want to find a solicitor who is relatively local to your business, so that they could come out to meet you face to face, rather than just being on the end of an endless chain of emails or letters. Finding a solicitor can be an arduous process, particularly if it is not something you have done before. However, there are websites out there that simplify the process of finding corporate finance solicitors a great deal easier.
Solicitors Guru.
Solicitors Guru is a website that allows you to search for any type of solicitor, and also specify the area in which you would like to find a solicitor. This saves you hours of searching through endless web pages, and making constant enquiry calls, just to find out that the contacted solicitor does not provide the service you would require, or that they are located too far from your location for your needs. Once you have set your search criteria, the website will produce a list of solicitors that match, providing you with contact details, a link to their website if they have one, as well as what languages they are able to work in. Solicitors Guru also tells you any other areas of practice the solicitor is willing to work in, allowing you to cover yourself for any needs beyond a corporate finance solicitor you may currently have, or anticipate needing in future.
It's clear that when running a business, day to day running of the business and profitability do naturally come first, but by getting yourself a good corporate finance solicitor you could help to take your business onwards to the next level. As well as being able to provide you with advice on any buying and selling of business assets, you could also find a solicitor who specialises in other areas of practice, which could keep you covered should any individual or rival business begin litigation against you. Finding a good corporate finance solicitor could really help you to push your business on to achieve huge success.