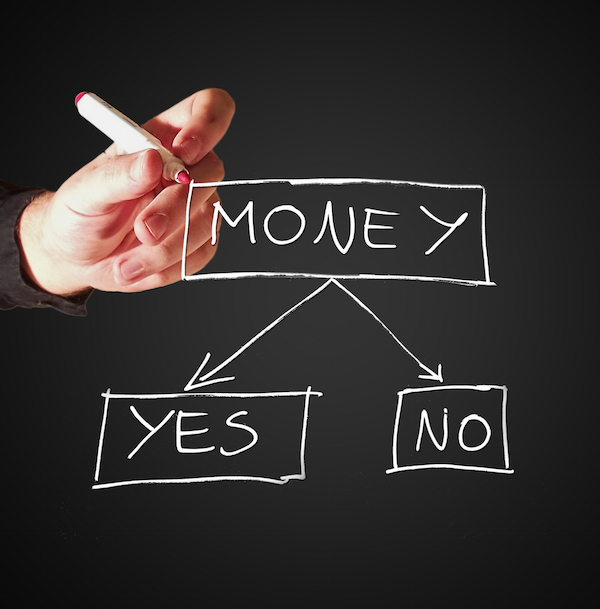 By Evan Singer, General Manager for SmartBiz
The world of small business finance has dramatically transformed. Advanced online technology has led to an easier loan application process and faster funding. However, entrepreneurs need to look beyond the bells and whistles of online lenders and dig deeper to find the best deal.
Here are five crucial areas for an entrepreneur to explore before they sign on the dotted line:
1. Total loan costs can be misrepresented.
Be wary of lenders that tell you they don't use APR or that an APR cannot be calculated with their lending product.  APR enables borrowers to effectively compare the true cost of a loan as it includes all fees as well as the interest rate.  Additionally, remember factor rates don't equal APR's.  Factor rates are typically associated with lenders that offer daily payment products.  When payments are taken daily from your bank account, the actual APR of your loan spikes well above the published factor rate.  Borrowers can be deceived; a favorable factor rate can disguise an expensive loan.  And beware of advertised low "teaser rates"; most borrowers don't get rates that low.
In addition to APR, small businesses may want to use the "loan constant" to compare the true cost of different loan products. The loan constant is one of the oldest concepts in lending and is used regularly by banks.  Learn how to calculate the loan constant here.
2. Both business and personal credit scores matter.
Actively managing business credit can help you secure financing at better terms. Good business credit can also help ensure that you get financing when it's needed. According to the SBA, insufficient or delayed financing is the second most common reason for business failure.
Until you've built an extensive financial history for your business, lenders and creditors will look at your personal score as well – it's typically just as important as your business credit score. Personal credit scores are tracked by any one of three major credit bureaus: Experian, Transunion, and Equifax. Pulling your personal credit can negatively impact your score, causing it to go down.  Consider using a service like Credit Karma to help you manage your personal credit score.  They use a soft-pull on credit that will not affect your score.
3. Organization counts.
Many think getting an SBA loan is a tedious and time consuming process. Don't let that scare you away; easy online options are available.  Combined with good organizational skills, the process can now be much faster.  All lenders ask for specific financial information and if you have the paperwork ready to go, your loan will be processed faster.  Before you start working with a lender, determine what documents are required to apply and get approved for a loan.  Have paperwork on hand so you can upload as soon as it is requested.  To save valuable time, take a look at the SmartBiz online SBA loan marketplace which streamlines getting an SBA loan to as fast as a week.
4. Cash advances can trap you in an expensive cycle of borrowing.
There are lenders who use aggressive sales tactics to get businesses to take a cash advance, and many businesses will take five or six cash advances in a row. Be careful!  Some of these loans can trap a borrower into a debt cycle with no end in site.  Instead, look to get an SBA loan.  SBA loans have low interest rates, long terms, and low monthly payments.  Many have no prepayment penalties.  SBA loans can be used to help small business owners refinance existing high cost debt if you're caught in trap.  Online marketplaces like SmartBiz have worked with many small businesses that are saving thousands of dollars as a result.
5. Homework helps.
With a few keystrokes, you can easily research a lender online to find out if they have satisfied or unhappy customers. Find independent customer review sites that review small business lenders like TrustPilot.com, Google+, NerdWallet or  toptenreviews.com.
Evan Singer leads the operational, tactical and strategic activities associated with SmartBiz, the company's small business loan product. He is responsible for the overall profitability, growth and success of SmartBiz.