by Krista Morgan, CEO and co-founder of P2BInvestor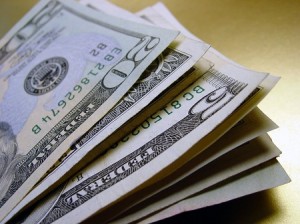 Anyone who has managed a growing business will tell you that there is a big difference between profit and cash flow. Your business may demonstrate healthy annual gains on paper, yet struggle to meet the day-to-day operational bills. Similarly, it's possible to run a business that doesn't make money for a few years but is growing. And if you have good cash management you can get through it.
In fact, 100% of the business owners I have known and worked with over the years have faced cash-flow problems at some point. Sadly, until you are running a steadily-profitable business most banks aren't going to be able to help you. The good news is that technology has opened up avenues that didn't exist 10 years ago.
Full disclosure – any kind of financing comes with costs, whether it's interest payments, equity, and/or your very valuable time which, as an entrepreneur, is the thing you will always wish you had more of. When evaluating one option or another, always try to think about both the cost and, perhaps more importantly, what the money is going to allow you to do.
Rewards-based crowdfunding.
Think Kickstarter and IndieGoGo. You're pre-selling your product or raising money to get a prototype out. We associate this type of financing with earlier-stage companies, but we're starting to see later-stage brands putting campaigns out. While a lot of the money you raise will go straight to production costs, if you run a killer campaign and oversell you can often leverage the funds into more financing to help you scale faster.
Asset-based lending.
If you're making a product and have receivables, inventory, or equipment chances are you can find a lender who will finance those assets to help you manage your cash flow. There are online lenders (Blue Vine, Dealstruck, and our awesome team at P2Bi) who are disrupting this space with faster turnaround times and more flexible terms. The great thing about this type of capital is that you're never borrowing more than you can feasibly pay back.
Purchase order financing.
Purchase order financing provides short-term solutions for companies that need capital to fund the production of inventory required to complete purchase orders. This can be a stepping-stone solution for entrepreneurs facing outsized growth, seasonal sales spikes, difficulty accessing traditional lines of credit or other major operational transitions. Purchase order financing allows you to fulfill your orders while maintaining cash flow and reserves.
Angel Investors.
As traditional fundraising paths become more crunched, angel investing has become a standard step on a company's fundraising ladder. Getting angel investors on board is not for the faint of heart – it requires a lot of work, gumption, and follow-through, along with a rock solid financial plan for success. But having an investor or two on your team who knows your story, believes in your success, and can see through the times when cash flow is difficult can provide your team with the backing and credibility it needs to secure other forms of financing over the long term.
Krista Morgan is the CEO and co-founder of P2BInvestor. In addition to running a fintech company, she is the cohost of Women Who Startup Radio, an ardent mentor to other women entrepreneurs, and a trusted leader who speaks regularly on business finance, fundraising, and scaling startups.