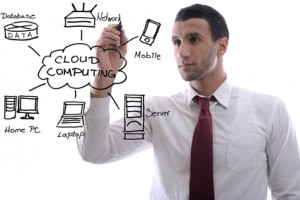 As manufacturing slowly adopts technology, the industry has faced several challenges (such as security) some of which may have even threatened the survival several businesses.
The following tech tips are meant to point manufacturers in the right direction in regards to taking up technology:
1. Application development and maintenance.
Time is ripe for the manufacturing industry to move from paper to mobile, particularly mobile applications. There are several advantages of using apps in manufacturing including; use of GPS capabilities enabled apps like timesheet app for enhanced vehicle routing, better inspections for improved quality control, and increased ease of data collection and storage.
2. IT strategy and consulting: define business goals and IT environment.
In the digital age, every business needs IT. To get the most out of your IT, you need IT strategy and consulting. IT consulting firms have the knowledge, on-demand talent, great depth of experience, deep resources, and the required resources to effectively manage your IT as your business grows.
3. Cloud migration: help decide how, when, and what to move to cloud.
Cloud, to some businesses, has been heavenly sent. Allowing users to save money on data center hardware, the cloud represents a complete paradigm shift in computing. Migrating to cloud means you don't need to invest a lot in hardware resources such as in-house server. Moreover, you're likely to see a significant reduction in management costs.
4. Data analytics.
Data analytics basically refers to finding the right data to answer your questions. It refers to being able to fully understand your data as well as processes underlying the data, then discovering the important patterns in your data, and ultimately communicating your results in such a way that it impacts the business.
5. IT managed services.
Managed services are day-to-day management functions and responsibilities that you outsource to a professional service provider as a strategic plan to improve operations while cutting expenses. For manufacturing, it often leads to leaner processes, more efficient systems, and increased profit margins.
6. Data backup and recovery.
Manufacturing can also realize significant benefits from data backup and recovery services. There are at least 4 methods used in backing up data; full, incremental, differential, and working set backup. You can also choose onsite or offsite (often cloud) backup. Whichever method you choose, the biggest advantage is that in the event of data loss, you always somewhere to turn to.
7. Modern VoIP phone system.
Voice over Internet Protocol (VoIP) is a rapidly growing technology with immense benefits for businesses. First, VoIP is cheaper compared to the ordinary phone, especially for cross border calls. Since manufacturing sees a lot of such calls, investing in business VoIP is a great idea.
8. Disaster preparedness.
Manufacturing, just like any other business, faces numerous risks every single day. From natural calamities such as floods, to fires, theft, and vandalism, the business needs both security and a strategy to bounce back in the event of a disaster.
9. Industry compliance standards.
Businesses often see compliance as a way to avoid fines and penalties, which is perfectly true. However, complying with industry standards bring much more than that and could actually form the foundation for successful manufacturing.
10. Automate operations with reliable connected networks.
Finally, the best businesses are supported by the best computer networks; networks that are not only efficient but also secure, and easy to maintain.
Summary.
With these needs covered, your manufacturing business is ready to climb the IT heights, expanding flexibly and efficiently.