By Taryn Naidu, CEO of Rightside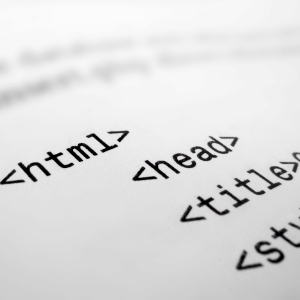 One of the first and most important decisions any CEO, founder, or startup is going to make is what to name the company. It's a decision that will inform every phase of your business' future. And for years, entrepreneurs struggled between their desire for the perfect name and a rapidly diminishing supply of .COM domains. Marketers and business experts dispassionately advised throwing out that perfect name if the .COM domain for that name was unavailable. And while that argument has not yet disappeared entirely, with the recent release of hundreds of alternatives to .COM, entrepreneurs are increasingly welcoming the opportunity to choose the name they want and register a fantastic domain — or several — for their new business.
Digital marketer and YouTube expert Ryan Bitzer embraced the recent transition, encouraging his YouTube clients to register their .VIDEO domains and utilizing a .ROCKS domain for his own website. "For years, the 800-pound gorilla was the .COM and there was no way around it," he explained. "If you couldn't get that .COM then the business would be named something else. And I think we're finally starting to see the slow erosion of that, just getting people used to typing something else after the dot."
The significant expansion of available domains isn't just about finding a domain that isn't already taken either. With only a handful of available domains, smaller businesses and startups were often priced out of the domains with keyword-rich terms. With hundreds of new domain extensions there is now a price point for every budget. There will be plenty of opportunities to compromise over the lifespan of a business; don't let the all-important and exciting decisions like the business' name fall victim to compromise or false claims about a shortage of great available domain names.
But perhaps most importantly, new domain extensions offer SMBs, entrepreneurs, and startups an opportunity to flex their creative muscles. Maybe the .COM of your business name is available, but you're looking for a domain name that conveys some personality, like www.yourbrand.rocks or gives people a better idea of what you do, like www.yourbrand.consulting. It's entirely possible that a .COM domain is the best possible choice for your business, but isn't the fact of having a choice automatically better for you and your business?
The reality is there's a lot more to a business' digital identity than simply a website. New domains are memorable, creative, and available, which is not always the case with domain extensions that have been around for awhile. Most businesses also have a profile on a handful of third party social platforms like Twitter, Facebook, YouTube, and LinkedIn. Unfortunately, the domains these platforms assign to users are both forgettable and not terribly brand friendly. New gTLDs offer brands interested in social media an opportunity to register a .SOCIAL domain for each third-party social platform, transforming a customers' user experience. Consider which of the following sounds more appealing and memorable:
www.youtube.com/yourbrand    OR    www.yourbrand.video
www.facebook.com/yourbrand    OR    www.yourbrand.social
www.twitter.com/yourbrand        OR    www.yourbrand.rocks
Beyond even your main website and third-party platforms, new gTLDs create exciting opportunities for memorable and unique calls to action. Whether that involves branding a microsite with www.yourproduct.rocks or www.yourservice.ninja, or registering an exciting domain to link to a product on your website that you're trying to promote.
There's no limit to what domains can accomplish, especially in the hands of an entrepreneur with vision.
Taryn Naidu joined Rightside in 2006 as an executive advisor to the eNom management team before taking a full-time position to drive business and product development strategy and corporate growth. Among the many hats he now wears as CEO, he leads the teams responsible for establishing Rightside's strategy for acquiring gTLD registry operator rights, building the technology platform, and establishing and implementing domestic and international business operations.