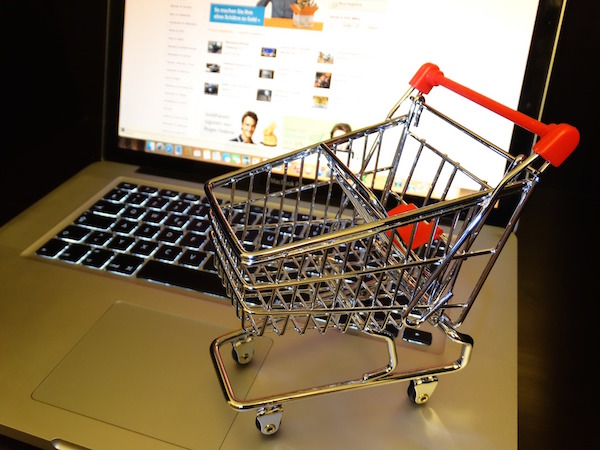 Online, for a while, seemed like it was entirely the playground of the big businesses. There are millions of potential consumers out there to reach, but that's the point if you're locally based? Nowadays, the internet is good at spreading information to audiences on a micro scale as well as macro. There's a lot of business that can be made in your local area, as you're no doubt aware of. The internet can help you do just that. With specific tools and some great targeting, you can be the go-to business for your service in the area. You might even be able to draw in the kind of business that can help you grow larger than a local business.
Keep reading to find out how it's done:
Get learning.
The very first thing you need to do is get planning. If you've never used online marketing before, this means learning. The best place to learn any kind of online marketing tactic is from those who are doing what you are. We're talking about researching the competition. A local business also has a wide pool of other companies in the industry, in other locations, to learn from. Use the marketing campaigns of more established online presences. Use them to learn more about not only their tactics but also the customers they're aiming their efforts at. You probably know a good deal about your own audience already. Even so, you can use this research to target markets you didn't realise your services appealed to before.
Partner up.
It's not just your would-be rivals that you can learn from, either. The internet makes it all kinds of easy to find people inside and outside of your industry willing to partner up. Setting up a good network of affiliates has all kind of benefits. For one, a successful cross-promotion is hugely beneficial to all parties involved. Secondly, sharing tips and information can make your campaign stronger than you might be able to make it alone. If you get in really good with your potential partners, however, you might even get some referrals. You can help one another by sharing customer data or straight up referring directly to customers. It might be giving in-store recommendations. Or perhaps offering an easy link to subscribe to an electronic newsletter. Referrals can seriously boost your potential customer base if done right.
Email.
Using emails are a great way to keep customers and interested parties informed. You can offer exclusive and early bird deals, as well as informative content. Some are concerned that the potency of email campaigns isn't what it used to be. However, depending on your industry, it can be a strong way to keep customers interested. Providing you do it right. There are some huge mistakes you should avoid making with any online newsletter or email scheme. For one, you need to make sure your email fits all devices equally. More and more people are using phones and tablets to check their emails instead of computers. Looking like a mess in their inbox will get you unfollowed immediately.
Your website.
Everyone knows that a website is key to having an online presence for your business. In fact, every business should have a website, period. But it can also do a lot more for you than be a simple source of information for potential customers. Search engine optimisation is part of that benefit. It can make your website appear higher for people searching for related terms. Services like Chatmeter specialise in local SEO. This is SEO that also takes geographical location into account. With it at your disposal, you're even more likely to be connected to those looking for your services in your area. Just make sure your website is clear, well-designed and not cluttered with unnecessary information. Keep it looking professional.
Your social media.
Your website is the key of inbound marketing for your business. Social media is the key for outbound marketing online. Social media takes planning and patience. It's okay to start out small. Especially as time-consuming as it can be. The research mentioned above is hugely important for social media. Looking at your competitors can help you recognise what audience you need to be targeting. Then it's about scheduling content that is consistent and relevant to them. Whether it's deals or informative pieces, keep a steady pipeline of content going out to followers. You should also be curating content, too. Follow others, including your followers. Share interesting content, whether it's relevant to your business or just likely to get you some positive attention.
Get advertising.
Text ads are another way of using search engines like Google to your benefit. It works much in the same way as SEO, only you can use it to create a direct call to action on people's browsing. The keys to text ads on search engines are the same as advertising elsewhere. You need to highlight what's unique about your business and clear in what you offer. Services, pricing and benefits. Text ads are a great way to catch attention if you have a promotion to offer. The same keywords you use in SEO can help it appear in relevant searches, too. Using special phone numbers or e-mail addresses, you can even track how successful your ads are or not.
Be available.
All the tips above have one thing in common. It's about making yourself visible and available. There are plenty more ways to do this, including getting a listing on Google Maps. This can help your physical location appear when people are using keywords to search for the services you provide. It does this through using the location of a browser's IP address. Technology has made it so much easier for businesses to not only overcome the barriers of being locally based. It enables you to use that local presence to your benefit. Just put in the work to make as much of a presence as possible and keep maintaining your marketing efforts. In time, it could even help you to grow larger than ever.