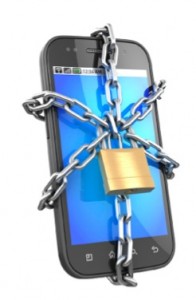 Managing a startup involves a number of multi-faceted challenges, many of which are initially overlooked by overzealous owners or managerial staff. It can be easy to rush into things without giving adequate consideration to important factors like security and redundancy. Protecting the future of your startup involves more than just generating a profit, it requires the ongoing protection of company data and devices. Unfortunately, some startups only address security concerns after one or more of their machines has been affected by malware.
To prevent unnecessary mishaps and security lapses, consider the following four security measures every startup should take:
1. Using a Business-Oriented Antivirus.
Hackers that target businesses are typically more sophisticated than those who simply mass distribute malware to consumers, as there's typically a lot more at stake when gaining access to networks in the corporate environment. As such, it is recommended that you install and use a small business antivirus on every device in your network. Be sure to choose a software that features real-time protection and malicious site blocking.
2. Encrypting Communications.
In addition to securing your network, it is also important to encrypt data that is being transferred to other networks. This is especially essential for companies that deal with the sensitive financial or identity information of clients or customers. If you value the privacy of your company's communications, utilizing state-of-the-art encryption technology is highly advisable. The best way to proceed with this step would be to compare some of the top encryption and small business security tools.
3. Automated Data Backups.
One of the worst consequences that can befall a startup after it is attacked by a hacker is loss of data. Sometimes a hacker will gain access to your databases and steal information without deleting it, while in other cases the data will be stolen and deleted. The best way to ensure that all of your files are safe and secure at all times is to perform automated backups on your web server. Most hosting providers offer this as a standard feature, so be sure to become familiar with it in your hosting control panel.
4. Monitoring and Moderating Employee Activity.
A startup's employees should only be using the internet to perform tasks related to the business. Any other usage is not only draining company resources and payroll it is also potentially exposing your network to malware from the web. Assigning permissions and privileges to employees so that they can only visit certain sites or perform specific functions is a great way to prevent this problem. Furthermore, being able to monitor and keep a log of employee activity will ensure that none of your own team members are accessing or divulging sensitive company data without your knowledge.
Research Online Business Security.
In closing, don't view the above four tips as the only steps you should be taking to secure your startup. Business security is constantly evolving as the "bad guys" look for new ways to circumvent systems set up by the "good guys." Thus, the best way to stay ahead of the game and keep your business protected is to become proficient in the topic of business security by reading industry publications and blogs on a regular basis.