4 Automation Tools To Simplify Your Business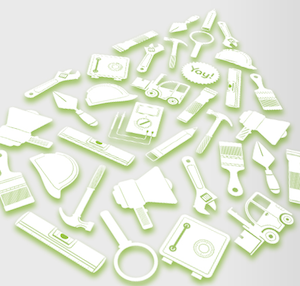 In business, time is one of the most precious assets, and many small business owners say not having enough time to do everything is their biggest challenge.
For small business owners in the manufacturing, healthcare and service provider industries, this statistic increases exponentially, as 68 percent of these industry leaders work 41 to 70 hours a week, 9 percent work over 70 hours a week and 37 percent sleep less than six hours a night.
To win back these lost hours, business management experts recommend adopting automation tools that reduce redundancy and avoid wasting time on duplicated tasks. Here are four tools to help you simplify your business processes so you have more time and fewer headaches.
Accounting.
An estimated 46 percent of small business owners say bookkeeping is their least favorite task. One reason bookkeeping is so odious is because it consumes enormous amounts of time conducting manual, tedious tasks. Fortunately, much of this process can be automated by choosing a smart accounting software solution.
Sage One, for example, allows you to connect online accounting data with your payment processing, payroll, inventory and tax preparation software, drastically reducing the amount of bookkeeping hours you need to put in. Sage One also uses a cloud-based system to maintain a single, updated master file for your books. This process helps to avoid the inconsistencies and hassles that can result from programs that allow multiple, conflicting spreadsheets to be distributed to different employees in your organization.
Tax Preparation.
Tax preparation ranks with bookkeeping as small business owners' least favorite chore. An estimated 40 percent of small business owners in a SCORE survey named bookkeeping and taxes as the worst part of owning a business due to costs, administrative headaches, time and complexity involved. Automate this tedious process and shorten your tax preparation time to mere hours by deploying tax preparation software that integrates with your accounting solution.
Payroll.
Conducting payroll can consume unnecessary time and eat away at your expenses. Payroll solutions can save you time and money by allowing you to integrate your payroll and accounting data without having to enter the same numbers twice, automating your payroll tax calculations and allowing you to automate routine payroll distributions.
Social Media.
Social media marketing is one aspect that consumes entrepreneurs' time, with many small businesses spending several precious hours a week on social media. Tools like Oktopost enable you to schedule all your social media posts from a single dashboard, instead of having to log into multiple accounts.
Entrepreneurs want to focus on the heart of their business, not the daunting tasks that keep their company afloat. By implementing a few time-saving strategies, they can gain precious time back and put it toward what really matters.

Young Upstarts is a business and technology blog that champions new ideas, innovation and entrepreneurship. It focuses on highlighting young people and small businesses, celebrating their vision and role in changing the world with their ideas, products and services.