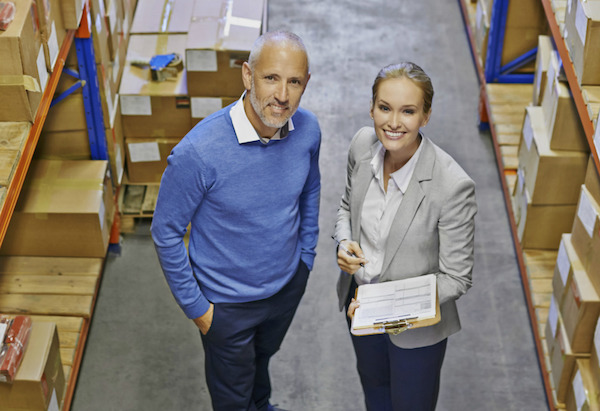 Most firms assume their warehouse is a productive department if orders get sent out on time. You might not think it, but your staff might be struggling to fulfil orders for your customers. The primary reason for that issue is usually down to inefficiency!
Poor management is usually the thing most people will blame. Sure, that plays a role in an inefficient warehouse. But, the main problem is down to organisation. If you have a messy stores department, your staff won't perform at their best.
And if you have a surge of orders you need to send out; a meltdown may ensue! The good news is you can do something about the problem. The following are some guaranteed ways to improve warehouse efficiency. Here is what you need to do:
Make sure people know what they're doing.
One of the ways to run an efficient warehouse is to ensure your staff has specific roles. For instance, one person might be in charge of picking and another packing. You may even have a person tasked with handling goods-in shipments.
People need to have a role and only do that. If everyone's work becomes fragmented, a few things will happen. First of all, there is a higher chance for errors to occur. And, second, confusion and frustration could also ensue.
Invest in state-of-the-art software.
Today's modern warehouses use a variety of IT systems. Does yours? If not, it's time to get into the 21st century! Having the right stock control software is useful for knowing what's going on at any given time. Both warehouse and office staff can get a handle on stock movements.
Keep fast-selling stock near order processing areas.
The last thing your staff want to do is traipse around picking items from far-flung areas! It makes sense to keep a large stock of your most popular products near order processing areas. That way, most orders can get picked, packed and despatched sooner.
Invest in a conveyor.
In case you didn't know, conveyors are the things you'll find in airport baggage areas. They are useful for transporting heavy items from one place to another by an automated means. Conveyors are useful for large warehouses and offer many benefits.
Perhaps the main one is how your warehouse staff won't have to walk for miles processing orders! Pickers can load baskets of goods onto a conveyor at one end. And, at the other end, the packer collects the basket and gets the order ready for despatch.
Standardise on packaging.
Companies like Amazon have taken great steps to standardise on their packaging material. They only use certain box sizes for shipping products. Doing so means they can improve efficiency and lower their carbon footprint.
You can also fill any voids in boxes using air "bags" instead of loose fill. They are more eco-friendly and don't add any extra weight. Yet, they offer good protection during transit.
Final thoughts.
As you can see from the above list, there are plenty of things you can do to improve efficiency. By actioning some of those steps, you'll be running a more productive warehouse in no time!