by Nicole Swartwout, partner at CallTeks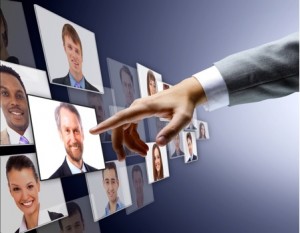 As your business grows, the need for video conferencing across multiple sites becomes essential. Having the right solution in place can help take your business to new highs and keep a healthy spirit of collaboration alive and well.
On the other hand, a system that isn't well planned can quickly become a lingering IT nightmare plagued with spotty connection, audio issues and low-quality video. Before you know it, your IT department is up to its eyeballs in conferencing issues and you're spending more time getting the conference off the ground than you are actually conferencing.
Here are a few ways your business can make the most of the benefits of video conferencing without burning out your IT department:
Manage and Inspire a Dispersed Workforce.
Whether you are managing a team of national sales professionals, keeping tabs on an overseas department or managing remote employees, an AV set up implemented by CallTeks will keep your conferencing capabilities streamlined and reliable. That means you're spending more time getting down to business and less time trying to work out the bugs.
Give Yourself Room to Grow.
Don't let limitations on your conferencing abilities hold back growth. You want to choose an AV solution that will allow you to scale up easily as your business grows. Maybe your ideal solution is a cloud-based system allowing you to record key video conferences and presentations without having to worry about storage limitations.
Interview Candidates from All over the World.
Want to find the perfect candidate for that open position? Don't limit the search to your own back yard. With the right AV conferencing solution, you can interview candidates from all over the world, and even conference in the important stakeholders who will help make the hiring decision.
Daily or Weekly Status Meetings.
Make sure you are on the same page with daily or weekly status meetings. Our solutions make it easy for you to conference with your employees and share ideas.
Better Training for Less Money.
Use your cloud-based AV system to host all your training videos and materials. Having a comprehensive video series will allow you to spend less time individually training every new hire. They'll have the materials they need to get started and you can focus on what you do best.
Plenty of Other Helpful Benefits.
The right AV conferencing solution can do wonders to make your business stronger. If you want to learn more about how a custom plan designed by CallTeks can help you, call 1-844-862-0318 today.
Nicole Swartwout is a partner at CallTeks, a Phoenix-area technology company specializing in commercial telecommunications systems. She has more than a decade of experience in executive management in both the public and private sectors. Nicole enjoys writing about trends and advancements in the telecommunication and networking industries.