by Anand Srinivasan, founder of LeadJoint.com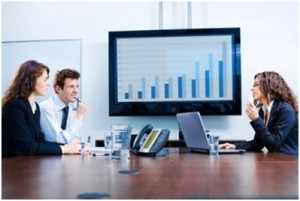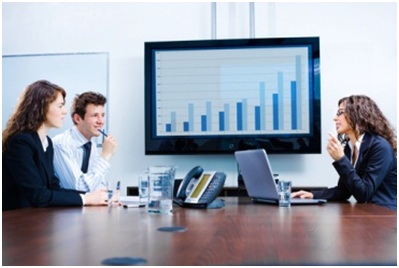 One of the most popular ways to get started on self-employment is to offer consulting services in your area of expertise. There are two reasons why this is the case. People who work in professional services companies are in a position to build an authority that is critical for a consulting career. Also, the network of clients and partners you engage with in your line of work can often help kick-start your business by becoming your initial set of clients.
While the authority and network serve as a great launch pad, they are often not enough to sustain a successful consulting career. This is because being a self-employed consultant is quite different from working as a team at a regular job. The work functions are not distinctly demarcated and an independent consultant takes up the entire gamut of client requirements right from acquiring them to understanding their requirements and fulfilling their needs. These broad range of skills necessary to serve as a consultant has a learning curve and can also be time consuming.
Here are some ways to bridge this gap and become successful as a consultant:
The GROW Model.
This is a strategy that was successfully adopted in the business coaching industry in the 80s and stands for Goal – Reality – Obstacles – Way forward. The GROW model is a method to understand what exactly the client needs, where they are now, what challenges lie in them achieving their goal and how these challenges can be overcome. By adopting the GROW model, consultants can not only strategize the solution for their clients, but can also identify the key metrics to benchmark the success of their consultation.
Value Proposition.
What value do you bring to the client's business? This can mean a lot of things. If you offer a skill that is resource-intensive but high in supply, then your value might be heavily determined by your price points. On the other hand, for skill sets that are in high demand but in low supply, your value is not determined by the rates you charge but on how effective you are against competition. Sometimes, charging a higher rate can often help in positioning yourself as a premium consultant. However take extreme care to ensure all the demands are met since your success in this career depends on reputation and word-of-mouth references.
Unbilled Hours.
Ideally, the client is liable to pay you for every single minute you spend on their project. However, from a business standpoint, not all clients appreciate being billed this way. For instance, if you offer legal consulting, then you may offer a free ten minutes for the client to understand if you are right for their needs. At other times, it is considered excellent service to bill successful and unsuccessful attempts differently so that the customer pays your quoted rate only on success. It's human instinct to feel happy when you are provided something for free or at a discount. You may always factor in these "free" hours while calculating an hourly rate. In effect, these are marketing strategies that help you build a better sense of satisfaction among customers and build loyalty. This also ensures that you are able to break the ice with a prospective new client and makes them more likely to engage with you for future projects.
Becoming a successful self-employed consultant is not an overnight process and it can often take years to establish your credibility in the industry. But by following these three simple, yet effective strategies, you can lower your learning curve and get on the path to success sooner.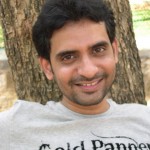 Anand Srinivasan is the founder of LeadJoint.com, an online lead generation tool for digital marketing agencies. He is also a part-time marketing consultant and has previously worked with some of the most promising Indian startups.