By Lea Schneider
A deck might be just the ticket to boost your business.
If you're slammed in the summer, adding a deck will give your shop or restaurant more usable square footage without the cost of expanding the building. On the other hand, if your business is slow in the summer, an inviting deck can help attract more customers.
On my last vacation, I stopped at a favorite "hidden treasure." Despite being located in a busy seaside town, my beloved spot always seemed to have open tables. Last year, when I pulled around the corner, I literally stopped in the street. I was bowled over by the number of cars in the parking lot. Making my way in, I found out what caused the difference. Not only did they add outdoor seating, but they added outdoor fun! A deck ran along the back of the restaurant with additional tables and benches. Groups were gathered around bean bag toss games on the lawn. Off in another corner, a separate deck served as a stage for a local band to play some tunes. What a difference the decks made!
Relieve Crowded Times Without Overspending.
It reminded me of a similar experience I had with a florist shop. In the spring, the booming interest in flowers meant an increase in customers. The shop was tiny, so stocking up a much a larger quantity of garden pots, plants and accessories was impossible—there simple wasn't any room. One day, I stopped at the shop to see that the two front steps had been replaced by a wide deck. The additional outdoor space had not only become a display area for products and plants, but it also served a potting area and customer education spot. The small shop nearly doubled its merchandise area with this move.
Decks are not just for large restaurants! From ice cream stands to coffee shops and bakeries, adding seasonal seating on a deck can add more room for customers. If you are busy in the warm months or carry products that are safe to leave outdoors, adding a deck might just give you the space you need to service a larger group of customers.
A Deck Builds New Interest.
If warm weather spells doldrums for your company and you are just holding on until the "indoor" season begins again, you may find that a deck can add interest to your business. After being cooped up in the winter snow or rain, your customers crave fresh air.
A deck with outside seating or a few tables with umbrellas or benches can be an inviting spot to stay and relax. When people linger, they are more likely to shop and spend. Imagine a bookstore with an inviting outdoor deck area with benches and potted flowers. Not only would visitors stick around and buy another beverage or book, but a more enjoyable experience means they are more likely to repeat their visit in the future.
Think about how a deck might also work as a display area for your company. Perhaps you could display couches or tables in front of your furniture store or create an eye-catching group of antique signs and collectables at your vintage shop. If you have a deck, you'll find a way to fill it with products you wish had more exposure, whether you own a consignment store or a sporting goods shop.
Use a Deck to Market Your Business.
Adding a deck also gives you an event space. Instead of waiting until the winter holidays to find a room to rent, host some customer appreciation days on your deck in the summer. Break out the grill and send out invitations to thank those who frequent your business.
Or, use the space you've built as a customer education center. Pop up a tent awning and add rows of folding chairs. Conduct how-to demonstrations, have a book signing or bring in a guest speaker from your industry. With the deck as a permanent addition, you will be able to take advantage of it as a marketing tool and host events without an overhead cost.
The nice thing about adding a deck to your business is that it doesn't have to be just one thing. It allows you to get creative and use it in a variety of ways that can help grow your business. From additional customer seating to a music venue or a product display area, that deck is going to pay for itself.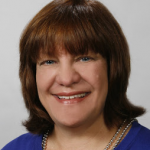 Lea Schneider is a professional organizer, do-it-yourselfer and writer with a Bachelor of Science in business. She provides advice on topics such as organizing your bedroom closet to expanding your small business with a new deck. If you need help planning a deck or want more info on decking options, visit The Home Depot.