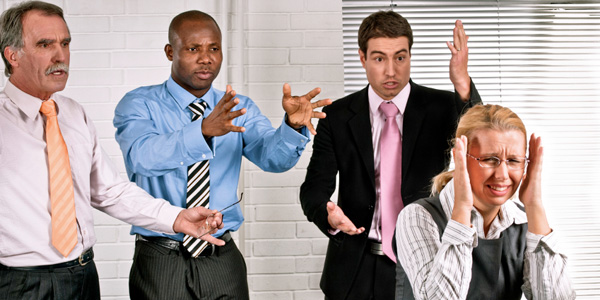 It's not enough to launch a startup that offers a new product or service that shakes up the market. If you make common mistakes, like not hiring the right people, you're heading for trouble.
If, as Peter Drucker, the father of Management Science, pointed out, the purpose of a business is to acquire and keep a customer, your first order of business should be to hire the right people. This can be a challenge if you're in the technology industry and need people who have hard technical skills, emotional intelligence and the ability to engage customers. However, one elegant solution is to use a staffing solution like Extreme Technologies Inc, a company that has already vetted hundreds of subject matter experts with extensive experience.
While you may recognize the value of hiring the right people for the job, it may not be immediately obvious why working with a staffing company is a better idea than doing your own hiring.
Besides the convenience of allowing the staffing company to do all the heavy lifting for you — advertising, resume-scanning, interviewing, and on boarding—it can be too expensive hiring the wrong people.
Hiring the right people is not as easy as it may seem. It takes years of experience acquiring the intuition to hire the right people. It also takes a considerable amount of time to screen candidates to make a good decision.
Reviewing a resume and interviewing a person are not often a good indication of how well they will perform on the job. They may have less knowledge and skills than you thought, and may require more training than you anticipated. In addition, they may not be able to get along with existing staff, may be poor at handling customers, or may not be as productive as you hoped.
Types of Bad Employees.
What does a bad employee look like?
In an insightful article in Entrepreneur, Gwen Moran gives four examples of problem employees from real-life examples, creating a humorous typology.
1. The Poor Fit.
This is an employee who does not have the sophisticated social skill sets required for a meeting new customers or offering product demonstrations. Target audiences have certain needs or expectations that the employee does not fulfill.
2. The Disappearing Act.
This is an employee who often calls in sick, comes to work late, takes long breaks, and leaves early. They dislike work and try to do as little of it as possible by not being there to do it.
3. The Scofflaw.
This is an employee who habitually ignores policies and procedures. They don't like the rules and think that they have found a better or more convenient way to do things.
4. The Sour Apple.
This is an employee who routinely criticizes the management and company policies to fellow employees. They love to gossip and actively work at disrupting morale, which can spread throughout the company.
5. The Filcher.
This an employee who steals. They may not necessarily be embezzling funds, but might steal customer contacts or other proprietary information to start their own business or help a competitor.
Cost of Hiring Bad Employees.
Here are four unexpected costs startups have experienced when they hired the wrong people:
1. Financial Costs.
If you hire someone whose resume looked good and they interviewed well, but find that they perform below expectations, you're facing a difficult situation. Financially, you're paying them a salary as well as training. If they don't change for the better, you may have to let them go, which means that the cost of hiring and training has gone to waste, and you may also have to offer a severance pay.
2. Productivity Costs.
Hiring and training new employees can create a lull in productivity. The new hire may not be productive because they are still learning the business and require a lot of supervision to keep them on track with what they need to do. Additionally, they may irritate existing staff who have the burden of correcting the newcomer's mistakes.
3. Cost to Company Morale.
If the new employee has low technical skills or poor soft skills, this will antagonize the rest of the team, who may start to become more disengaged. It's also difficult to keep morale high if the new hire has a bad attitude. They may not appreciate the company vision, be reluctant to contribute much to the team, or challenge the way things are done because they don't understand the careful reasoning that went into developing certain business processes.
4. Cost to Company Reputation.
If the new hire is dissatisfied with your company, they may hurt your reputation. They may resent the high amount of supervision or have conflicts with existing employees who try to correct their errors. They can hurt your reputation in two ways. First, they may turn other employees against you through gossip. Second, they may criticize your work environment online and talk about the issues your company needs to work on to improve its business.
Startups Can't Afford Bad Employees.
Given the many pressures associated with launching a new company, startups may not have the time to properly screen new hires. Yet, if they do hire out of desperation to get started quickly, they are highly likely to hire a few bad employees.