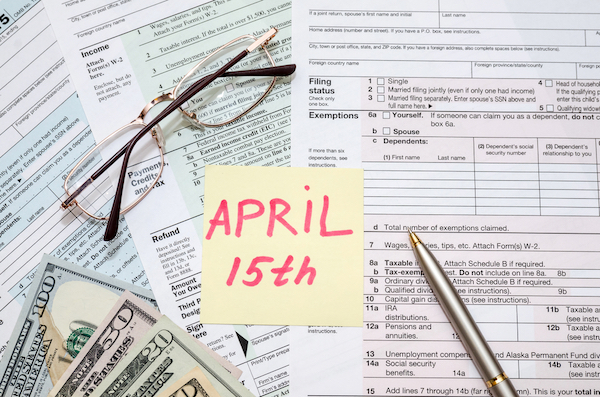 by Gyawu Mahama, Social Media and Marketing Manager at Hiscox Small Business Insurance
The clock is ticking and while daylight savings will give us a little more daylight to burn, time is running out before the March 15th business tax due date. Tax season is a stressful time for anyone handling their own personal taxes, but especially for small business owners whose time might be their most valuable (and at times, scarce) commodity.
For small business owners who may be feeling tax deadline pressure, these three tax preparation tips can help alleviate stress and ensure your experience is as seamless as possible:
1. Know your write-offs.
This is especially important if you're a new business owner – you may have never considered these deductions before, but now they're essential. There are a number of potential write-off options for small business owners that can lower your taxes, such as home office deductions, startup costs, inventory, office supplies, mileage, software, cell phone, retirement contributions, and applicable insurance premiums. Take the time to go through any potential return options to make sure you don't miss out on the opportunity to save a little money this tax season.
2. Leverage prep tools.
Make the tax process as pain-free as possible by having everything in one safe place and taking advantage of an online checklist, rather than wasting time searching for lost documents or wondering what files you may need. Many well-known, easy-to-use personal income tax software programs, such as TurboTax and H&R Block, also offer business tax options, too.
3. Tap an Expert.
How much is your time and peace of mind worth? Consider hiring a small business accountant to help with your business's payroll taxes – the peace of mind and stress relief of knowing you've got an expert on your side may be worth the extra cost. You can use the time you would have spent on your business's taxes on something else that will benefit your business – like attending a networking or professional development event to extend your network or learn a new skill.
In the spirit of getting organized, don't stop with taxes, make sure to conduct a quick insurance check on the business as you get organized. For example, make sure that your liability insurance is up-to-date and you have a copy of your ACORD certificate for the year ahead. Remember that keeping everything in check this year will only make next year's process that much easier.
Gyawu Mahama is Social Media and Marketing Manager at Hiscox Small Business Insurance.  In this role Gyawu is responsible for driving social media engagement, publishing Hiscox's award winning small business blog, and internal communications. Follow Gyawu at @GyawuTweets.