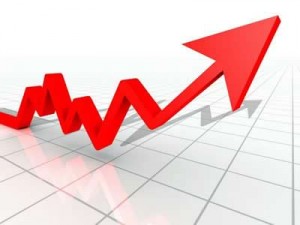 Even though there is no certain formula for writing that perfect cold email, there are some points that will help you get a better chance of receiving a response.
The below 5 ways can help you whether you want write better sales emails, find a podcast guest or pitch a local reporter in order to get some press:
1. Star, chain, hook.
With the star being the big idea and the chain the series of facts, benefits and reasons you can then hook the reader with a call to action. Introduce the idea with an attention grabbing opening then support this idea with a series of facts and benefits to make the offer seem credible therefore transforming the attention to interest. At this stage you can then hook the reader to take the step you have wanted them to take all along. The Lead Roster can be of great help in writing great cold emails, ending with a convinced reader who will follow what you want them to.
2. Perfect the subject line.
Even with a perfect email, it means nothing if no one opens it. As a start, you need a very compelling subject line that will attract the reader to open the email. With a poorly written subject line, many emails end up in the trash unopened. After figuring out what you want to say, boil it down to between five and seven words. These few words should speak to the interest of your recipient and put forward what you want to say in clear terms. A great way to grab attention is to put the person's name in the subject line.
3. Make it clear why you are reaching out.
Make a good introduction and why you are reaching out to the recipient. Do not copy paste one email to many recipients, it is annoying. Let them know what specifically drew you to them and what they have that interest you particularly. Show them that you did your homework on them and they will be interested to take the action at the end of the email.
4. Using social proof and point to results.
Just by adding some high level stats and a little social proof you will have taken your cold email from an average to the top of the game. Little things like mentioning an interview with a colleague or someone the recipient knows. Use case studies or some local customer reference. This also works if you mention an interview with someone they consider a competitor or peer. And if you have some proof of numbers to back up your claims, the better for you.
5. Keep it short, simple and with a human touch.
Do not make things worse for the already full inbox of your recipient. Just write like a human with a natural flow progressing from the introduction to the hooking stage. And with practice you will get better at writing cold emails that brings tonnes of leads right back to your business or campaign.
Even though there is no exact formula, these tips can move you up the level in professionalism and tuning leads into customers.