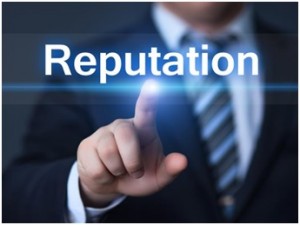 If you want to have a good online marketing strategy, you have to make sure that reputation management is part of that. Many expert online marketers focus on a range of different techniques, but have long overlooked the important of an online reputation. This is a problem, because reputation is everything. Not just that, reputation management is actually a vital part of search engine optimization (SEO) as well.
All About Reputation Management.
You may ask yourself why it is so important to add reputation management to an already extensive marketing strategy. You may not quite realize how it relates strongly to your SEO efforts either. It is important that you ask the right questions in order to get the most out of any campaign you start. Hopefully, the following information will give you a greater understanding of both reputation management and SEO, and how these two relate.
Reputation management is pretty easy to define. It is about managing how other people see you and what they say about you. In order to make sure you customers, employees, business partners and anyone else trust you, you have to be presented in a positive light. Thanks to the internet, you can build on this trust, often for free. But remember that people can destroy you for free as well.
A lot of businesses simply do not pay enough attention to their online reputation, believing it will flow as a natural thing from their excellent customer service. Unfortunately, people have become far more vocal about their gripes, hidden behind the anonymity of their computer screen. As a result, the smallest problem can be discussed extensively online in a variety of different places and not just on your own. Since most consumers now look into the reputation of a business before they decide to shop there, they will inevitably come across those types of negative comments. As such, you have to make sure that they continue to see the good above all else.
There are a number of key things that you must do in order to keep your reputation strong. First of all, you have to engage in both SEO and reverse SEO. Reverse SEO essentially means that you make efforts to hide any negative reviews. You can't actually remove them (or, if you can, it won't be appreciated and will come back to haunt you), but you can make sure that they are at the bottom of a list, or on the third page and beyond of Google. At the same time, you have to encourage more people to leave you positive reviews in a variety of places. Sites such as Yelp are very important for that, as this is where most people will go to leave their reviews.
These are just the basics of online reputation management and it is best to make sure you work with an expert on these elements, particularly if there are some negative statements out there about you.