By Lea Schneider
First impressions in business are not just reflected in how you dress or handle yourself. They are also made by your physical environment.
As a professional organizer who has worked with small business owners, I've learned that some of the people who are the very best at what they do are not necessarily the greatest at keeping their space clean. As a consumer, I've looked around a shabby or cluttered business and wondered if the lack of attention to detail in the office would be translated into the work they do for me.
You don't need to be an interior designer or spend a fortune to make a great first impression. This year, spruce up your business exterior, foyer and waiting areas to create a "wow" experience for your customers. Even something as simple as adding a new area rug or clearing your clutter can do wonders for presenting your business in a good light. These same principles can also apply if clients visit your home office.
On the Outside.
Make it a habit to walk out front each morning. Oftentimes, owners park in the back of their business and enter through a back door. They unlock the front door from the inside, and never actually step out to look at the building from a client's perspective. It's easy to tell when that's the case, especially when there's trash on the ground or sidewalks that need sweeping.
Use this quick checklist to keep the outside of your business looking sharp:
Clean the windows.
Sweep the sidewalk.
Pick up stray trash and empty any receptacles.
Check to ensure signs and lights are working and wiped clean of dirt, bugs or bird nests.
Trim and water your plants to keep them in good condition.
Have a large, clean and sturdy doormat. It will also help keep the inside of your business clean!
On the Inside.
Your reception or waiting area probably looked great on opening day, but once your business is well-established with constant traffic passing through, it's time to check that you're still making a good impression.
You want to create a relaxing environment for your customers. Include comfortable bench seating, ample lighting for reading as they wait, and decor features to make the space inviting, such as plush area rugs, plants and carefully chosen art.
Take a quick look at your reception area and really study the details, then consult this checklist to help fix any problem areas:
Clutter: Do you have tons of old magazines, piles of promotional materials or boxes of parts sitting around? Remove the clutter for a neater appearance.
Seating: If you have upholstered seats, they can be cleaned or recovered. If you have vinyl seats that are worn and cracked, patch them up with a vinyl repair kit, or update your look entirely with new chairs.
Flooring: Floors of all types need regular cleaning beyond vacuuming or sweeping. Add an interior doormat to keep clients from tracking in dirt from outside. If your carpet is starting to show wear, use area rugs or runners to disguise any fading or stains and keep your floors looking fresh.
Deep Clean: Every office needs a deep cleaning at least once a year (but the more often, the better). Either hire a cleaning company or get busy yourself. Clean light fixtures and the insides of windows, dust picture frames, wipe down furniture, baseboards and walls and touch up the paint.
Use Coffee Table Space Wisely: Provide marketing materials and publications that enhance your clientele's knowledge of your services or field. If your materials are outdated, customers might wonder if you are keeping up on industry trends.
Decor: Freshen up your look without a whole office overhaul. Add indoor plants in attractive pottery. Change outdated art, if need be. Anchor a sparse-looking seating area with a new rug. Rearrange furniture for a whole new look.
To keep your place in tip-top shape, create a cleaning routine and make tidying up a habit. Decide who will be responsible for a morning check and exterior cleaning. Follow a maintenance checklist to keep track of everything that needs to be done. Set up reminders on your calendar to highlight often-forgotten areas.
A clean office makes the best impression on clients. Providing a neatly decorated space with fresh art, well-kept plants and a beautiful area rug reflects your business's attention to detail. Ultimately, a spick-and-span environment will help you build your business.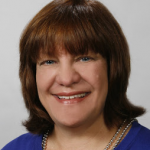 Organization expert Lea Schneider has worked with many small businesses and knows plenty of techniques to increase an office's curb appeal, including the use of area rugs. Lea writes organizational and business advice for The Home Depot. To research area rugs available at Home Depot for offices, you can visit the website.