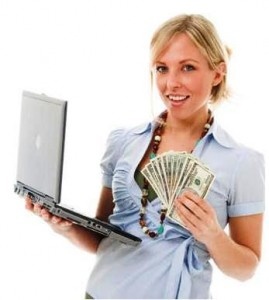 Thanks to the Internet, it's never been easier to start a business from the comfort of your home. Today, we're going to take a look at five of the best ideas out there that are perfect for those with an untapped entrepreneurial spirit. We can't guarantee maximum success – that is entirely down to you – but we can help light the flame of an idea in your minds.
Let's get started straight away:
Create an online store.
If you are passionate about something, why not turn it into an income stream? All you need is some stock, a website, and a way of taking payments, and you are up and running. Perhaps you want to sell organic pet food, or you have some great ideas for t-shirt printing. Whatever you can do or are interested could take off. And, it's something you can do in your spare time while your new business grows.
Teach a specialist subject.
If you are an expert in your field – however niche it is – why not teach people? You don't have to have a degree, but you will need to prove your results by getting students through your course. Put together a website that is full of awesome information, as a first step. Then, put some instructional videos and coursework behind closed doors. You could even contact a company like Udemy if you think there will be enough take up on your course.
Become a social media consultant.
If you know your way around all the social media channels, why not approach local businesses? They don't have the budgets to pay for someone to look after their accounts full time. But, they still want that social presence, so might be willing to pay a freelancer. You'll need to know a lot about engagement, and also about analyzing your results. But, with so much info out there online, it's easy to find out everything you need to know.
Network marketing.
There are hundreds – if not thousands – of network marketing opportunities out there. You could be selling beauty products with Arbonne, or coaching with health and fitness DVDs for BeachBody.com. Now, network marketing can be a difficult industry, so head over to the Brad Russell website for a closer look. If you can tie a product in with your passion, there is every chance of success.
Arts and crafts.
Are you good with your hands and can you design beautiful things? If so, then start creating and selling your works of art! It's never been easier, thanks to the likes of Etsy and ArtFire. Buy your materials in bulk to get a bigger discount, and ramp up production as you need to. Who knows, while it can be a secondary income stream now, you might need a factory at some point in the future.
As you can see, there are plenty of possible work from home business ideas that you can look at. The only thing stopping you is yourself, and your imagination. Why not give one of these ideas a go and let us know how you get on?