by Cat Rose Neligan of catrosedesign.com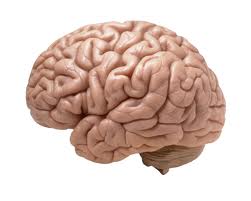 We might have started the new year with every intention to reach our lofty goals: triple our income, boost conversion rates, learn to delegate…
But no goals are attainable when our mindset isn't right. If there's anything I learnt from 2015, it's that there are certain core mindset shifts I needed to start making my dreams a reality.
Asking isn't begging.
This is a concept that I learnt from reading Amanda Palmer's "The Art of Asking: How I Learned to Stop Worrying and Let People Help". From her days as a street performer, to becoming an internet phenomenon in crowdfunding, Palmer has proved time and again 'ask and you shall receive.'
Now: the distinction she makes is between asking and begging. The idea is that you've already given so much to your audience, that they want to give back to you. To support you.
If all you've been doing in 2015 is giving, then may be it's time you asked. You might be surprised how much your audience want to give you.
Alternatively, if you've spent the past year begging, consider being more of a giver – until the time comes to ask.
Pick a lane.
If you're a fellow 'jack of all trades' like myself and many others, and feel the pressure to focus on your 'one thing' but still struggle: read on.
When you focus on one thing, you can put your whole heart into it. Additionally, you won't confuse your clients or customers when they arrive at your website: they'll instantly understand if you are what they're looking for.
It may bring some relief to remember that whatever lane you pick now doesn't need to be one-way only. There will be opportunities further down the road to turn around, branch off, whatever you feel is right at the time.
So for now: be brave. Make the call you need and pursue it wholeheartedly, knowing that nothing is forever.
The pie is big enough.
One of the biggest fears that prevents businesses beginning is that someone has already done it.
The truth is: your idea probably isn't original. But that shouldn't deter you: in fact, it's a good sign. It shows that it's a viable idea.
Your creative task isn't to worry about how original you are (original does not = good necessarily) but how to do it better than anyone else.
Nor should you be discouraged when you see others leading the trail you want to blaze. If they can do it? So can you. Use the success of others as motivation for your own goals.
Think like a scientist.
Scientists are the ultimate experimenters. They state their hypothesis – what they expect the outcome of their experiment to be – and then they set out to disprove it.
It's easy to be biased when evaluating our own business. It's our baby, after all. But if we approach it like a scientist: keeping our biases at bay, and focussing on discovery, we can learn so much more.
Take some time to run an experiment on your business: set an aim (what you want to find out), a hypothesis (what you expect), control your variables (changing only ONE thing) and see what happens – remembering to stand back from those pesky emotions.
Their goal is your goal.
Whoever it is your business is trying to serve: they have a goal. It might be losing weight, getting a job, mowing the lawn… that becomes your goal.
Not necessarily for yourself, but for them. Wanting your customers, clients, audience to succeed should be central to a successful business. People can sense authenticity from a mile off – and the easiest way to be authentic is to match your desires and goals with theirs.
Cat Rose Neligan of Cat Rose Design is a one-gal design and consultation agency based in London. She helps small businesses save time and be more effective through custom-designed strategy plans. Her blog full of actionable how-to guides and tips can be found at catrosedesign.com. You can also tweet her @catrosedesign.