Critical Decisions About Financing Your Business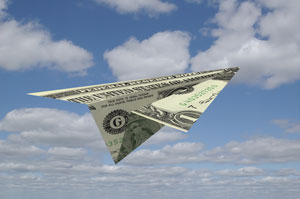 Managing your business requires you to make dozens of important decisions every week. Decisions about your finances are critically important. If you make smart choices about your finances, you can grow your company's sales and collect enough money to manage your operations.
Use these tips to stay on top of your finances:
Smart financial management.
Here are some examples of good financial decisions that can keep your business on track:
Monitoring cash flow: Every business needs cash inflows to fund their operations. With proper planning, you can generate the sufficient cash inflows. Some companies use factoring to speed up cash collections. Factoring refers to borrowing money using your accounts receivable balance as collateral for a loan. As an example, the TBS for transportation factoring website explains how a trucking company can borrow money using a shipment of products as collateral.
Posting accounting activity: Successful companies post their accounting activity as soon as the transactions occur. This step allows the firm to generate financial reports and analyze the status of the business. A company manager can use the accounting information to make changes and improve the financial results. If, for example, a number of customers have not paid their invoices, a company manager can follow up and ask for payment.
Budgeting: Smart businesses create a budget for each year. Compiling a budget helps you determine how much cash you'll need to operate each month. Assume, for example, that you need $100,000 to operate your restaurant for the month. That money pays for your lease, utilities and payroll. Once you determine your cost to operate, you can plan how to generate the needed profit and cash inflows.
Managing vendors: The typical business owner has specific vendors that supply products and services to the business. A company manager should analyze the prices they are charged by their vendors. Say, for example, that you manufacture baseball gloves. You buy a large amount of leather from two vendors. As the amount you purchase increases, try to negotiate lower prices. Given the quantity that you're buying, a vendor may be willing to offer you a discount.
Each of these ideas can help you stay on top of your finances.
Poor financial decisions.
A business owner can create huge problems by not planning in advance. Everything starts with a budget.
Assume that the baseball glove manufacturer starts taking orders for gloves at the beginning of the month. The company spends money on leather materials and for labor costs to produce the gloves. They ship the gloves to their customers, along with an invoice.
By mid-month, the manufacturer notices that their cash balance is very low. Customer invoices for orders shipped in the prior month have not been paid. Company management does not have sufficient cash to fill new orders from clients.
This cash crunch puts the firm at a financial disadvantage. To raise money for operations, the company may have to borrow money and pay a high interest rate. The business may instead have to sell partial ownership in the company to raise money. By selling ownership, the original owners lose some control.
Avoid these problems by creating a budget. Your budget should include a plan for your cash flow. Post your accounting transactions quickly, so you can generate reports and monitor your business results. Use each of these tools to keep your company on track.

Young Upstarts is a business and technology blog that champions new ideas, innovation and entrepreneurship. It focuses on highlighting young people and small businesses, celebrating their vision and role in changing the world with their ideas, products and services.