By Hunter Hoffmann, Head of US Communications at Hiscox Small Business Insurance
Now that we've closed the books on 2015, it's the perfect time to start thinking about resolutions for 2016. No, not your personal resolutions like running a marathon, or losing weight, that, let's be honest, mostly won't happen. But, no time is better than now to think about your business and reflect on what worked well in 2015 and what needs work in the year ahead.
Here are a few ideas to get started:
Love your current clients.
Twenty-four percent of small business owners are fearful that they will not be able to attract new clients in the year ahead (2015 Hiscox DNA of an Entrepreneur study). Reduce this fear by actively prospecting for new business and also making customer service a priority and showing appreciation for your current clients. Happy customers are one of the best sources for referrals.
Maximize mobile.
It's a must that your website is user-friendly for smart phones and tablets. People are looking to consume content while on the move and if they can purchase directly from their phones your chances of a sale are much higher.
Recharge and relax.
Just because you're in charge of the business doesn't mean you can't have a work/life balance, too. Hiscox found that 20 percent of small business owners currently take zero vacation days. It's very important to take time away from the office to relieve stress and get perspective so that you can be an even better boss and work smarter, not harder, when you return.
Check your safety net.
Be sure you are completely insured against possible threats to your business. Twenty-two percent of small business owners cited hacking and cybercrime as a major risk to their business, yet only 7 percent currently have cyber insurance. 
Stay in the know.
Commit to participating in quarterly training sessions, workshops and conferences related to your business, and hold yourself accountable for your own professional growth. Most large companies offer professional development opportunities for their employees, but as a small business owner, you're in charge of your own learning and growth. When it comes to training in the year ahead, 43 percent of small business owners believe subsidized training courses and professional development will play an important role in encouraging small business growth.
Most importantly, make sure your resolutions are challenging, yet attainable. Keep your employees updated on your company's goals so that they can help you achieve them and have a purpose in their work. Learn from the challenges you faced in 2015 and be ready to tackle new ones in 2016 as you grow your business.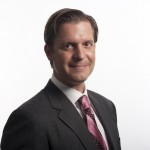 Hunter Hoffmann is Head of US Communications at Hiscox Small Business Insurance and is responsible for media relations, social media, internal communications and executive messaging. Hunter lives in New York City with his wife and two sons – Walker and Otis. In his spare time, he moonlights as Chief Marketing Officer and deliveryman for Junior's Fresh, a fresh baby and toddler food delivery service and cafe in New York City founded by his wife, Michelle.