by Stan Huser, founder of SunDocumentFilings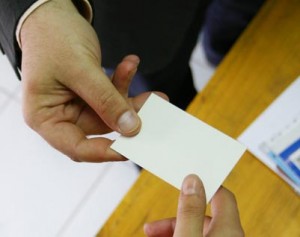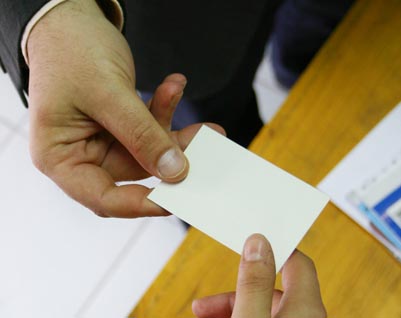 Are you hiding behind your website? In the rush to start a home-based business, many entrepreneurs forget the legal issues required to do business. Even if you aren't a corporation or an LLC, your state government may have rules about what business name you can use.
If your name is John Smith and you run a business called Smith House Painters, then you're using a business alias (also known as a "trade name"). Most states have regulations that require you to register your business alias. Failing to register can result in penalties. Fortunately, registering is a simple process.
Why Have a Business Name?
If you're a freelancer operating as an independent contractor, by default your company name is your personal name. If that's how you identify your business on the Web, in contracts and by other means, then you are not required to register anything.
But most entrepreneurs want to operate under a business alias. It looks more professional, and it's usually better marketing. Also, you'll want a business bank account in your trade name, to keep your business finances separate from your personal – your tax accountant and the IRS will love you for it.
Why Must I Register?
The public has a right to know the person or business entity with whom it is doing business. If you're operating under an alias, it can be hard for people to know exactly who stands behind the business.
As a result, nearly all states have laws that require you to register any business alias and publicly disclose who stands behind that name.
Most states call this process filing a DBA, which stands for "Doing Business As". You have to supply your real name and address when you file the DBA. The public record allows a creditor or other interested party to discover the owner of any business. If you move, there's even a process to abandon your name.
Registering, and abandoning, your business name protects you as well as the public, if someone misrepresents you or operates fraudulently in your name. And your bank will typically want to see the DBA record to open a business account.
What If I Don't Register?
Failure to register your business alias could hurt your business. How much it hurts depends on which state you operate in. Some states, such as Alabama, Kansas, New Mexico and Tennessee for example, don't require you to register a DBA at all.
In other states, such as Florida and Georgia, failure to file a DBA is a misdemeanor. Other states, like Colorado, may levy a fine or issue an injunction that prevents you from doing business under the alias.
At a minimum, you may not be able to enforce contracts signed under the business alias, which means you won't be able to collect money you are owed.
How To Register a DBA.
Search your state government's business website to find out what rules apply to you. Some states call the DBA process registering a "fictitious" or "assumed" name. Usually a state requires you to register at your local county courthouse. Often you can register by mail or online. Usually you can search online through the list of business names registered in your state – you need to make sure your name is available, and not similar to another name.
There will be a nominal charge for the DBA filing, which typically doesn't need renewal for several years. Also, state law will usually require filing the DBA very soon after starting business. Some states may also require publication of a notice in the county newspaper of record as part of the DBA process.
If you want to outsource this search and all the associated paperwork, you can use a filing service such as my own company, which handles all 50 states.
Business names have a few general rules to abide by, standard throughout the states. If your name is John Smith, you could call your business John Smith Enterprises, for example, without having to file a DBA, because your personal name is clearly identified. But you couldn't use Smith & Associates, Smith Enterprises, or any name that obscures the person behind it, without having to file a DBA.
DBA Is Not Liability Protection.
Note that using a DBA isn't the same thing as forming a corporation or LLC. Filing a business alias doesn't give you any of the liability protections or other advantages of creating a business entity. It's simply a disclosure.
Stan Huser is the founder of SunDocumentFilings, a California-based company that helps entrepreneurs with their business filings in any U.S. state. A pioneer in document filing and retrieval, Stan started his first company in 1979.