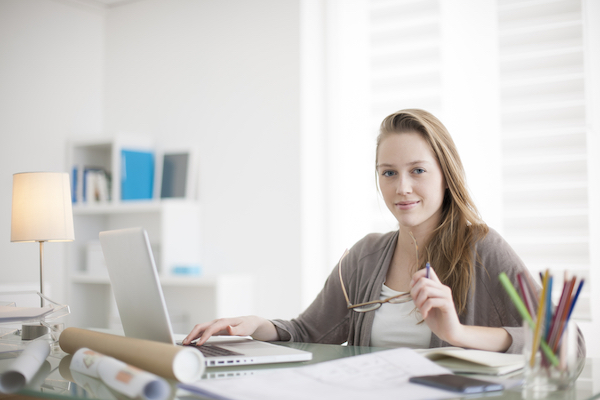 Launching a home-based business has become a growing trend in recent years, and it isn't hard to see why. Advanced tech and online activity have created a rich landscape for individuals and entrepreneurs to thrive. Working from home offers all of those benefits while also removing many of the associated risks.
Nevertheless, running a company from home isn't easy. It requires dedication and a solid plan of action. There are many factors to consider. But if you get them right, there's no limit to what can be achieved.
Here are the most crucial aspects to perfect. Do this, and you'll soon be on the right road to success:
Funding.
One of the main reasons for running a business from home is the reduced risk and expense. However, the operation will still require some funding. It's important to get this aspect sorted first. Otherwise, you'll be jumping in at the deep end without the ability to float.
Securing a business loan isn't as easy as it once was. It's still possible, though, and these strategic tips should come in handy. Alternatively, you could look to crowdfunding or other forms of investment.
Work Environment.
Anybody that has ever worked from home understands that getting into work mode can be the most challenging part of the entire process. Therefore, building a suitable area to conduct your daily work is a must.
Essential equipment from Office Reality will help transform your spare room into the perfect home office. The ability to shut yourself away from other parts of the property should have a huge impact on your workflow.
Recruitment.
The chances of having employees physically turn up to your home each day are almost non-existent. However, that doesn't mean you can't still have people working for you. After all, many hands make light work and staffing is a crucial step to achieving business success.
Nowadays, outsourcing tasks to freelancers or outside companies is vital. This can allow you to get the desired results without the need for permanent staff. Meanwhile, it gives you a better chance to concentrate on making money for the business too. Every great company needs a winning team, and this is the perfect way to assemble yours.
A Winning Website.
If you are going to run a business from home, your online dealings will be central to success. Therefore, your company website is essentially your shop. It simply has to make a great first impression.
A well-designed website will give your company far greater chances of success. Just be sure that the shopping platform accepts multiple payment types. Otherwise, you'll be closing your doors to a large section of the audience.
Customer Relationships.
Building trust from the customer is a crucial challenge for every business owner. The absence of human interaction can throw a spanner into the works. But social media platforms offer a fantastic way to establish a winning connection. Making the most of these resources is a must.
Meanwhile, you can use gestures and special promotions to further increase those positive vibes. Many consumers shop of emotional impulses. Put them in a happy, trusting frame of mind, and you'll see a vast improvement in sales figures.