by Gerry Hays, DinnerCall Founder and CEO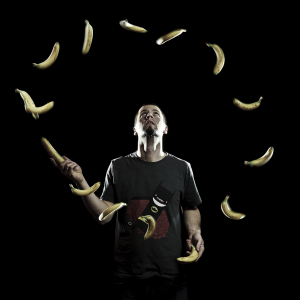 There's an old nickname dating back to the days of William Shakespeare – "Jack of all trades." At its origin, the name was a flattering title for someone who possessed a diverse set of skills. A few centuries later, "master of none" was added to the appellation, which completely changed the meaning of the phrase. Today, the title used in its entirety generally describes a person whose knowledge, while covering a number of areas, is superficial in all of them.
In today's competitive environment, any business that takes a Jack-of-all-trades approach will inevitably take on the master-of-none characteristic, eventually forcing them into irrelevancy. If a company is not unique or remarkable in the eyes of its target customers, the company is at a constant competitive disadvantage.
Remember those guys?
We've seen hundreds of top companies lose their edge when they lose their focus. Think back to some household names that lost their way…
Sears was founded in 1886 and quickly became a top retailer. But when competition started giving them a run for their money, the company began experimenting in real estate, insurance and other areas. Once they lost focus on what they did best — household retail — they lost their relevancy to consumers and quickly lost traction in the industry.
Staples, who once catered to small businesses, tried to broaden its reach to individuals' office needs. But this strategy seemed to hinder them more than help them, causing them to return to what they knew best eventually.
Radio Shack was originally founded to cater to hobbyists. But when technology started creeping into the workplace, the company divided its focus to incorporate consumer electronics. But they weren't the best in that space because there were other companies focusing on it, causing them to lose prominence in consumers' minds.
We've seen this very thing happen in the grocery industry, as well, with grocery stores trying to offer ready-to-eat food in seemingly every restaurant category. When you walk in a grocery store, you're likely to see hot pizza, freshly grilled hamburgers, deli sandwiches and salad bars. But, consumers are choosing Quick Serve Restaurants (QSRs) over grocery store options because they specialize in these offerings. If grocery stores focused on a specific item, say fried chicken, they could take ownership of it and become the first place customers thought of when they wanted it.
Staying focused.
As we can learn from these companies (and many others), lack of focus can be detrimental to your business. If your competition is more focused than you, they'll perform better in that specific space than you — which means customers will choose them over you. And what's the point of putting in the effort if it you aren't seeing ROI?
Focus is one of the most important characteristics when managing a business. If you lack it, you could quickly become known as a Jack of all trades, master of none. And if you try to spread your efforts too thin, you can easily lose customers to more focused competitors.
So, how can you stay focused? Stick to your original goals. There's a reason you set them in the first place. That said, don't let creativity slip. Following worthwhile industry trends to creatively reach core goals shouldn't be ignored. With your vision laser-focused on goals, success is much more attainable.
Gerry Hays is the founder and CEO of DinnerCall, a public benefit corporation founded in 2015 out of Indianapolis. DinnerCall's premier initiative is TheBillion Family Dinners Challenge – a social advocacy venture that aims to bring families back together at the dinner table. DinnerCall will eventually serve as a mobile commerce platform for providing consumers with affordable, convenient and healthy meals.