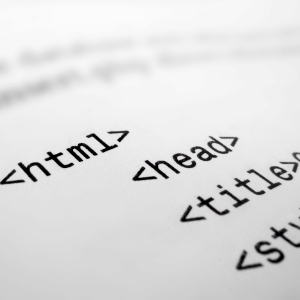 The online arena plays a crucial part in our daily lives on both a personal and professional level. Websites are a fantastic resource for companies to increase profits. Additionally, they offer individuals a chance to express opinions and maybe even form a career.
However, creating a successful website is easier said than done. There are several steps to establishing a strong online presence. Nonetheless, the rewards of mastering this environment easily justify the means.
Different websites will use varying techniques to win over an audience. But there are some values that remain constant throughout. Here are four things needed by any successful website:
Clear Design.
In today's market where there are over one billion websites available, visitors won't put up with a tacky design. Sifting through a messy site can be soul destroying. People don't have to deal with it anymore. And they won't.
Websites should be easily navigated and easy on the eye. Experts at website design can help many businesses achieve these steps. This level of professionalism has to be the benchmark. No poorly designed website will succeed, irrespective of the content inside.
Perceptions are everything online. The design of a website could sway a reader's decision one way or the other.
Mobile Optimisation.
The way we interact with the internet has changed dramatically over the past decade. One of the chief reasons for this is the exponential growth of smartphone and tablet devices.
Most consumers now own one of the aforementioned devices, making it possible to access internet data from anywhere in the world. Naturally, catering to this market is more important than ever. Quite frankly, if a website isn't optimised to suit the smaller screens, it is essentially shutting its doors to an audience of millions.
A successful website targets the widest audience possible; mobile optimisation is key.
A Blog.
The days of static websites are numbered. Users won't keep revisiting a website that never changes. Considering the importance of continued custom, finding a way to encourage it is key. Starting a blog is a great way to do this.
A blog provides a steady flow of content without impacting other parts of the website. Key information in other areas of the site will still be as easy to find while regular visitors have a reason to keep checking back.
The best blogs will provide information on the industry to build a larger audience. Moreover, it will use this space to promote the company products in a soft sell approach.
Social Media Interaction.
A website can only be successful if people know it exists. Using online marketing to drive traffic is a must. While SEO is a great way to improve visibility, social media interaction is the key.
Social media platforms have skyrocketed in popularity. A successful website should encourage users to interact with content. This could be via sharing, or posting comments and opinions. As the audience participates, the website essentially gains free marketing.
If content goes viral, the website will be set to receive a huge influx of traffic. This can only result in positive outcomes. Placing social media buttons is a must.