By Lindsey Groepper, president of BLASTmedia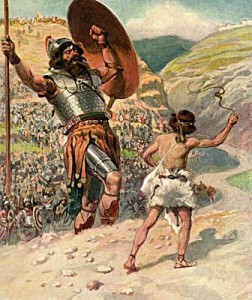 Smaller to mid-sized service businesses are unmatched when it comes to agility and work ethic, and there is a growing trend of larger companies choosing smaller shops (marketing agencies, rep groups, financial firms, etc.) over their larger counterparts. While large businesses are still booming, the need for small to mid-size businesses that fit niche roles, is growing.
At BLASTmedia, we're a mid-size PR agency that's been fortunate to work with some of the nation's most recognizable brands – and it took persistence and knowing how to get a seat at the table in the first place. So how exactly do smaller businesses garner attention from larger brands? How do they retain such large companies? In essence, what is it about smaller businesses that makes everyone want a piece of one?
What can smaller businesses offer?
Passion for their brand. Typically, there are three or four dedicated employees who are living, breathing and working on an account. Each person on the account – from the President to the account rep- plays a role and is truly involved in the relationship. Smaller businesses can become a great partner, not just a vendor.
A high level of communication. As invested partners who know they must deliver each month, smaller companies are constantly pushing their customers/clients to provide feedback. Frequent touch points are important and large brands typically find they have easy access to the executive team for high-level strategy discussions.
How do smaller businesses get in front of larger brands in the first place?
There are a number of different ways large companies take notice of a smaller business, but it's predominately relationship-driven. The seven degrees of separation applies in business as it does in personal life, so creating, maintaining and leveraging relationships is key when your businesses is not widely recognized by name. By maintaining and fostering relationships with past customers and employees as their roles change, it's likely that you will be able to work together again, or that they are willing to make an introduction on your behalf.
Okay, so the business is working with a large, big-name company. What are some tips for retaining that relationship?      
Be a chameleon and consistently show results. Even the best laid plans tend to fall apart. Smaller businesses must have employees willing to change on a dime, with the ability to take on another strategy, or to really dive in and figure out why something isn't working.
Be transparent and communicate with the client. Smaller businesses should be OK saying something didn't work, and be prepared to show their clients and/or customers a new strategy for success. It's crucial that a small business conveys its willingness to be a partner who will be there through the good, bad and ugly.
Small is mighty. Passion and a high level of communication are just a few things that smaller businesses bring to the table. A small or mid-size business can offer enthusiasm and dedication for a bigger brand and that can sometimes make a smaller business more powerful.
Businesses need to be very realistic in what they can and can't do with large companies. What we have found is that you come in offering something very specific in a very defined role, and if you do a good job, that can lead to more in the relationship.
As president of BLASTmedia, a national PR and content marketing agency, Lindsey Groepper is responsible for new business development and helping oversee the strategic direction of the agency.