Launching A Successful One-Man Business Made Easy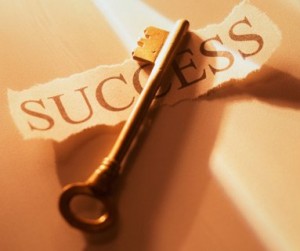 There's no greater feeling in business than building a successful company from scratch, especially when you do it by yourself. In today's climate, the opportunities for creative entrepreneurs are greater than ever.
We've all had a fantastic business idea at one stage or another. Once upon a time, there were far too many stumbling blocks for most people to turn those dreams into a reality. Nowadays, though, it is very possible. All you need to do is follow a trusted blueprint while also sprinkling a little creative flair on proceedings.
If you've dreamed about building a successful business, now is the time. And here's how:
Funding.
Before doing anything, be honest with yourself re: money. Establishing a company can be done on far smaller (considering inflation) budgets than previous years. But you still need some capital.
Lending money through business loans isn't as easy as it once was. However, writing a thorough business plan will give you the best chance. Failure shouldn't signal the end, though, as there is always the option of financial investors or crowdfunding.
If you still fail to raise the desired funds, you'll just have to be tighter with your budgets.
Secure A Working Space.
When first starting out, there are many different ideas swirling around your head. But one of the first things you need to get tied down is the work premises. The type of business that you run will dictate whether you need a shop, an industrial unit or an office. Finding a location to suit your business is crucial.
For many, a coworking office space is an ideal solution. This helps keep costs low while you can also gain valuable tips from more experienced peers. The fact this also covers other items such as internet charges makes life a lot easier too. Meanwhile, the versatility of being able to book other locations can be very valuable when it comes to meeting clients.
Another option is to work from home. There is a real danger of becoming distracted, though. If you don't have the ability to separate leisure and career aspects, this is not the choice for you.
Recruit Well.
At first, you might only need to hire one or two members of staff. Nevertheless, you cannot afford to underestimate the importance of getting this step right. After all, the input of your employees will directly impact the output of the company operation.
Hiring the best candidates will stand your business in far greater health. If the process seems a little daunting in those early stages, you can always outsource a number of tasks to reduce some of the financial stress.
Either way, this is far too important to ignore.
Learn From Previous Success Stories.
Your staff aren't the only people that can help you achieve your goals. There are many success stories involving startups that began life with very humble beginnings. Use these entrepreneurs as inspiration.
As well as conducting research, you could try contacting them for specific pointers. The worst they can do is say no.
Build An Online Presence.
If you are looking to generate online sales, this point is clearly one of the most important factors of the entire venture. Even if you plan to stay offline, though, the benefits of gaining a strong foothold on the internet are vast.
It's important to accept that our interactions with the internet have changed drastically in recent years. Nowadays, people are just as likely to open up their smartphone browser as they are their computer browser.
How many times have you been out looking for a specific product and turned to Google for help? Capitalise on this feeling from a business perspective by increasing your Google visibility. And if you are an online retailer, then those rewards will clearly extend to your web sales too.
Meanwhile, social media and blogging platforms are a great way to showcase the personality of your business. If your content resonates well with the audience, there is a far greater chance that their interest will convert into profits.
Be Organised.
With all the resources at your disposal, you can run a successful business all by yourself. But good organisation is a must.
Running a business isn't easy. It will become a lot harder if you can't keep things under control. There are plenty of smartphone Apps and computer packages to assist you. Not accepting this help would be extremely foolish.
You already have a clear vision in your mind. Good organisation is the key to staying on course. Whatever you do, make sure you have this item perfected. In truth, it's one of the most important skills that anyone can learn.

Young Upstarts is a business and technology blog that champions new ideas, innovation and entrepreneurship. It focuses on highlighting young people and small businesses, celebrating their vision and role in changing the world with their ideas, products and services.