by Emma Rosser of Publicize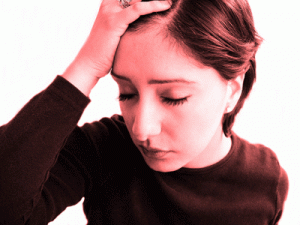 Starting a new business was never going to be easy. According to Bloomberg, a huge 8 out of 10 entrepreneurs starting new businesses fail in the first 18 months. Whilst this is primarily down to cash-flow issues, avoiding burnout is crucial.
A start-up enterprise might begin with an incredible drive and passion. In face of constant daily challenges, how can business leaders maintain this energy that is critical for success? The time and energy needed to run your own business is just gargantuan, it then comes as no surprise that entrepreneurs are prone to exhausting themselves.
These exhaustions, constant frustrations, external inconsistencies and constant battles are guaranteed to push entrepreneurs to their absolute limits. With ultimate control comes the burden of 100% responsibility in what might be a perpetual struggle for accomplishment. Before you know it your friend's 9-5 suddenly looks pretty appealing.
We ask some entrepreneurs what gets them through and how to harness energy in a healthy way:
1. Explore new innovations.
"I'm a creative person and like to explore new things. In some ways this makes me busier, but it's also a good way to avoid burnout because I never get stuck on just one thing."
– Scott Rummler, ESPforME
2. Develop a healthy lifestyle outside of work.
"The best way to avoid burnout is to develop healthy habits.  Get enough sleep.  Eat healthily.  Exercise.  Regularly talk to people who aren't in your industry.  Spend time with friends and family."
– Rasheen Carbin, nspHire
3. Organize your time and maintain structure.
"I schedule and structure my days careful and purposefully.   I have days where I specifically stay in the office and meet with my team, days where I take client meetings and do important tasks, days were I catch up on emails and do the things that require concentration or fewer interruptions and personal days where I take care of all the personal things that I neglect during the week like doctors business, family affairs etc.  This sort of rhythm helps keep it all together."
– Jordan Wills, Cloud9 Smarthome
4. Take a break.
"For me, and I know many others, exercise is the single most important factor. It helps to clear my mind, keep healthy and break that habit of dwelling. Although I don't work a typical 9-5 schedule, I make sure to take some time away from screens, for example on my commute. Even when I commit myself to working In the evening I make sure to take a break, to spend 45 minutes reading a book or walking to regain my focus."
– James Mundy, Foundbite
5. Hold on to that passion.
"You avoid burnout before you even launch your business. If you're not passionate and excited about the business you're starting, you probably shouldn't start it. Aside from that, making sure there is a balance in your life by keeping people you love and respect very close. Fortunately for me, being a father and soon-to-be husband helps me to keep that balance. "
– Andres Hinostroza, Joybird
Emma Rosser resides in Medellin, Colombia, and splits her time covering current affairs in the country with leading publication Colombia Reports and exploring trends in the tech start-up space with PR experts Publicize.