by Lewis Robinson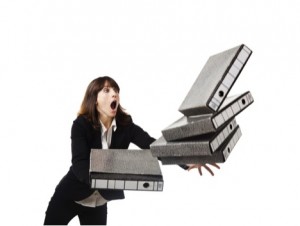 In all business organizational structures, there are several major elements. These are management, sales and marketing, customer service, production/manufacturing, operations and safety.
Employee safety is a significant part of daily business operations. This is true for small non-manufacturing businesses to large scale production and manufacturing. For example, employers must consider employees' safety in sales and marketing when travel is required. In daily business operations, use of office and industrial equipment can present a potential safety hazard. Employee safety in large scale production and manufacturing is the job of a safety supervisor and regulatory affairs representative. In these businesses, safety training and onsite OSHA safety manuals are required to meet compliance regulations.
Generally, the regulatory affairs representative is responsible to provide regular safety training for employees and management. In startup mode, businesses need to plan ahead for these regular safety training sessions as applicable to their business operation and also designate regulatory affairs duties to the appropriately trained employee.
The US Occupational Safety and Health Administration (OSHA) provide examples of various types of workplace injuries in their 2001 OSHA Publication. This publication outlines various examples of safeguarding equipment and protecting employees from work-related amputations. OSHA also offers statistics on employee injuries and fatalities reported for 2014 to 2015. Around 14,000 employees suffered work related deaths prior to the passing of legislation that created the governmental watchdog now known as OSHA. In addition, the US Chemical Safety and Hazard Investigation Report of March 2007 showed statistic of 15 killed and 180 employees injured during new chemical unit start ups at a Texas refinery.
The Startup Mode and Employee Safety
When a business is in startup mode, often details regarding employee safety can be overlooked. This may be related to employee use of equipment or the general logistical design of the business site and location. Small businesses can overlook potential employee safety factors like malfunctioning office equipment or newly installed electrical wiring without overload protection from high demand. The other potential hazard is employee interaction with customers. In retail, employee safety should be assured by designing the start up to accommodate high volume customer traffic that may cause employees to overlook workplace safety or ignore safety training.
The Flawless Design of Employee Safety Practices in Startup Mode
The first phase of start up mode should implement a flawless design of employee safety practices. This requires management to be more vigilant of employee duties and interaction with fellow employees. To insure safety practices are executed according to the company's safety manual, management should create safety "rehearsals" with employees. These rehearsals can include local fire and emergency professionals who take part in the overall safety practices. The manager of each department should regularly review the safety manual with new hires during start up mode.
In larger business facilities, the installation of new equipment during start up mode should provide employees with full equipment training and safety features to avoid accidents.
Staging a Safety Even
In startup mode, employees should take part in special safety events to determine their individual understanding of compliance regulations applicable to their jobs. For example, a practice fire drill is a valuable experience that saves lives. Contact the local fire department for a guide on how to help employees learn the safety exits closest to their work areas. In manufacturing and production facilities, each area of the facility should avail employees of emergency contact information should a spill, serious equipment malfunction or other hazardous situations occur.
Stage safety events so they appear as realistic as possible to employees. These events should also outline the steps employees should take if they are injured or injured fellow employees require immediate medical attention. In the startup mode, employees should also know where warning and security systems are located.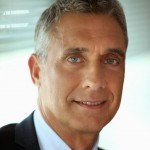 Lewis Robinson is a business consultant specializing in social media marketing, CRM, and sales.  He's begun multiple corporations and currently freelances as a writer and business consultant.