Wonga Launches Fraud Hotline To Combat Phishing Scam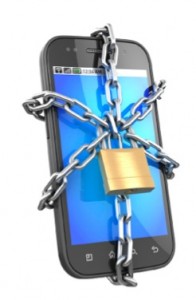 Wonga, the well known short term lender, is being used as the front for an email and SMS phishing scam perpetrated by a gang on internet fraudsters. The scam has been targeting consumers in South Africa, a country where online consumers face a high risk of internet fraud, for the past year.
The scam starts with an email or SMS being sent to customers, purported by Wonga South Africa, to a diverse range of recipients. The email, which includes the Wonga company logo, registration number and NCR number, informs customers that they have qualified for a personal loan of up to R60 000 at only 3.5 percent, and to send their personal details in response to the email or SMS to take advantage of the offer.
Once the recipients contact the scammers, they are told to provide their personal information and to deposit various amounts of money into private banks accounts to pay the administration fees. This process continues, with repeated requests for advance fees. Of course, at the end of it all, no funds are deposited into the victim's account.
How to identify the scam
Wonga South Africa has launched a fraud hotline to help protect consumers from this ongoing scam. Wonga's Head of Customer Operations, Justin Taylor, said: "Wonga does not send any unsolicited direct marketing, either through SMS or email, to any consumers in South Africa. The business receives on average 300 complaints weekly from customers who have been sent the unsolicited notifications by a third party under the auspices of the Wonga brand."
So there we have it: Wonga never sends unsolicited direct marketing to consumers. However, there are also a number of other telltale signs to look out for. Wonga does not offer loans to first time customers at anything like the amounts reported. The lender offers a maximum initial loan amount of R2 500, which is significantly less than the R60 000 the scammers are offering. The only way to apply for a Wonga loan is via the Wonga.com, or Wonga.co.za website. It will also never request any form of payment upfront.
What should you do if you've been targeted?
Any consumers who believe they have fallen victim to the scam are being urged to contact the South African Police Service immediately. Once a police docket has been opened by the consumer, this can be sent on to Wonga. The lender will then use this information, including the case number, affidavit and paperwork the consumer has received, to investigate the case.
To its credit, Wonga has taken considerable steps to combat the fraud, and has taken out a widespread advertising campaign to warn consumers of the risks. It's important to note that the company's security systems have not been breached and remain secure for genuine Wonga customers.
Justin Taylor continues: "We have posted message on our internet platforms and taken out adverts to warn consumers about this scam. We, as a business, are going one step further, by offering to help victims restore their good name and credit record. Especially where consumer information has been used in identity fraud, we want to do the right thing."

Young Upstarts is a business and technology blog that champions new ideas, innovation and entrepreneurship. It focuses on highlighting young people and small businesses, celebrating their vision and role in changing the world with their ideas, products and services.