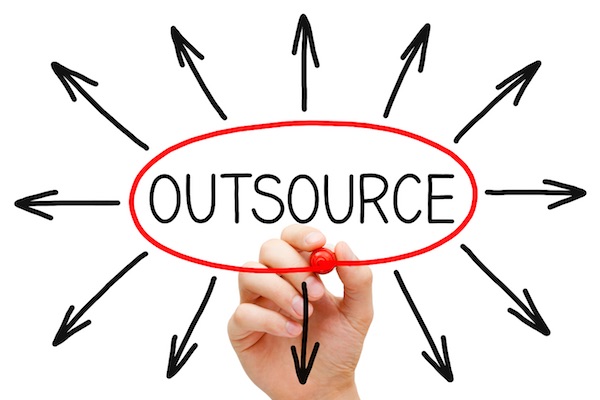 Outsourcing remains a controversial topic in the business world. While preconceived notions of the subject may conjure up ideas of large scale manufacturing jobs heading overseas, the reality is a lot of smaller companies also partake in the practice as a way to stay competitive. Outsourcing non-essential tasks, like document management, help desks, and backend I.T. work, to both local and overseas companies allow business owners to focus more on high-priority goals that immediately improve their company.
What Kind of Savings Can You Expect?
It's no secret that the primary reason many businesses consider outsourcing is as a means to lower their operational costs. While estimates vary due to contrasting industries and locations, recent studies have found that you can expect outsourcing to deliver savings of between 25-50%. This is because not only do you no longer have to hire individuals to work in-house, but you also no longer need to invest in the equipment and facilities necessary to complete these tasks.
Which Tasks Should You Look to Outsource?
While the varied nature of the business world means it's difficult to pinpoint exact components of your business that are fit for outsourcing, there are several areas that are common amongst different kinds of companies. For instance, keeping up with administrative duties like data management, record keeping, and document management can become increasingly time-consuming as your business grows. Because of this, many companies find it more practical to move this part of their business (to a specialist like TNT). Now you and your in-house employees can focus fully on your fulfilling your core business strategy.  That's why outsourcing the task through a PEO company can be really useful in order to streamline all the processes.
Will It Affect My Day-to-Day Business Operations?
One of the most common concerns businesses have about outsourcing is whether or not it will negatively affect their day-to-day business operations. Some business owners may have had previous experience dealing with overseas companies in the past and found that the chances for breakdowns in communications to occur, increases. While working with companies in other time zones can sometimes be problematic, it can also beneficial. For instance, an overseas I.T. partner could perform a server update for you while your in-house employees have finished for the day.
As with any new business partner, it's important that the company you're working with understands and can fulfill your requirements. In order to sustain a positive brand, you need to consider the quality of their output rather than simply choosing the company that promises it can complete the task at the lowest price.