5 Essential Ways To Promote Your Startup Business Online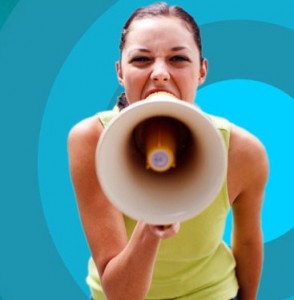 When you have a startup business, one of your primary tasks is to find ways to grow your new enterprise. Of course, you must do so without spending a fortune in the process! As you can appreciate, some startups find it harder to do that than others.
The common way to help a business grow is by promoting it. Many startups use the Internet to help them achieve that goal, but seldom know the best ways to do that.
In today's blog post, I'd like to share with you five brilliant ways to promote your startup online. Here is what you need to know:
1. Build a website.
We live in a digital world these days, and there's no escaping the fact that most firms have a website. They provide an online storefront for them that's open for business 24/7.
Setting up a new website from scratch is inexpensive and only takes a few minutes. You can even pay a web designer to construct one for you if you wish. Before you market your brand online, make sure you can refer people back to a website.
2. Build a mobile-friendly website.
Most people use a smartphone these days. Google confirmed that when it said most searchers use a mobile device instead of a desktop or laptop!
It's crucial that you build a mobile-friendly site for your business. There are a couple of ways to achieve that goal. First, you can build a separate site for mobile users only. Second, you can make your existing site design responsive. That means it adapts its layout according to the screen size and type of device.
3. Get yourself on social media.
The beauty of social networks like Facebook and Twitter is that businesses can use them too. They are brilliant online promotion tools, and they let you connect with your audience.
It's free to set up accounts on such platforms, and you can even pay for advertising within them. It's important that you spend some time gathering "followers." That's because you can convert them into paying customers on your website!
4. Get a mobile app built for you.
With the obvious rise in mobile device usage, it makes sense to have an app for your business. What is the point of it, you may ask. Well, it's simple; it offers you a useful way to promote your brand!
Mobile apps can showcase your products and services. You can make them interactive too. And, the best thing of all is they can work even if you're not online. It's easy to find app developers to help you craft an app for your firm. You need not worry about learning how to be a programmer!
5. Pay-per-click advertising.
Once you've got an online presence, you need to work on ways to drive traffic to your site. Social media is one such method, as you know. But, another one that also gets results is PPC or "pay-per-click" advertising.
In a nutshell, they are ads that show up in search engine results pages for particular keywords. They are especially useful when you've just launched a new site.

Young Upstarts is a business and technology blog that champions new ideas, innovation and entrepreneurship. It focuses on highlighting young people and small businesses, celebrating their vision and role in changing the world with their ideas, products and services.