Seasonal Collections Tips For The Dog Days Of Summer
by Todd McDaniel, Vice President at Dynavistics Inc.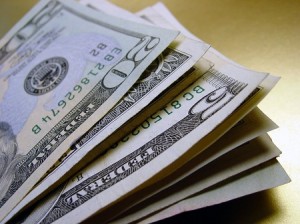 With the changing of the seasons, your collection strategies may need to be changed. The time of year can alter how apt and able your customers are to pay you.
The biggest seasonal factor for collections is vacations and holidays. During the summer months, more than half of Americans take vacation days and collections may slow down while customers' personnel are on vacation or even while your collectors are out of the office, but there are ways to avoid this slowdown.
Make sure you always have multiple A/P contacts with your customers. If your primary contact is out on vacation, you should always have a backup. It never hurts to ask your primary contact, who you should contact when they are out of the office.
Plan your customer contacts around holidays. Customers will be less willing to work with you the days immediately prior and following a holiday. Many employees combine holidays with vacation days to take more time using less vacation days. The tendency is to want to leave with an empty task list and have some time on returning to complete tasks that accumulated while away. Contacting a customer immediately prior to, or after a holiday, can be less effective as your customer works to clear their task list. Waiting 2-3 days will give them time to catch up and give you a better chance of receiving their attention.
When your collectors go on vacation, make sure you have a documented plan for handling collections in their absence. In companies with multiple collectors, consider temporarily assigning accounts to a different collector. With only one collector, designate their temporary replacement and make sure they have the training and resources available to make the transition transparent to your customer.
Another seasonal factor that can affect collections is your customer's cash flow. Do you know if your customers' business is seasonal? Just because your products are not seasonal doesn't mean your customers are not seasonal. Monitor how summer impacts your customers cash flow. Some businesses, like southern hotels that rely on winter snowbird visits, may have cash-flow problems in the summer. Plan billing to anticipate and compensate for slow periods.
Another example is a company that sells plumbing supplies that doesn't experience significant seasonal fluctuations itself, but they may have clients in the swimming pool business that experience significant seasonal cash flow changes in the colder months. Remember that the worst cash flow for a seasonal business is the 1-2 months before their high season. They have experienced low sales for the previous months and are trying to build up inventory for high season.
Seasonal distractions can also slow down a customer's ability to pay. Do you have customers that attend multiple trade shows every year? Are those trade shows scheduled around the same time of year? If so this may slow down payment because the A/P person or check signer is out of town or working on trade show projects. It is important to keep up with your customer's news and activities. Subscribe to their newsletter, follow them on Twitter, and like them on Facebook to make sure you know what is happening in their business.
Perhaps the best indicator of seasonal collection issues with a customer is your past experience and their payment trends. A review of average days to pay over years of history may show a pattern of slow payments in certain parts of the year. With this knowledge, a collector may increase their efforts leading into a historically slow collection period. This will help your invoices make their way to the top of the list to pay earlier.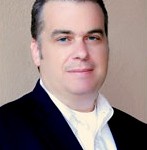 Todd McDaniel is Vice President at Dynavistics Inc., a software development and distribution company. Todd currently manages the software development and sales operations for Dynavistics including the design of new software features, management of partner relationships, and customer relationship management. He has over 20 years of professional experience in financial systems implementation, IT management, solution design, process design, and organizational development. 

This is an article contributed to Young Upstarts and published or republished here with permission. All rights of this work belong to the authors named in the article above.