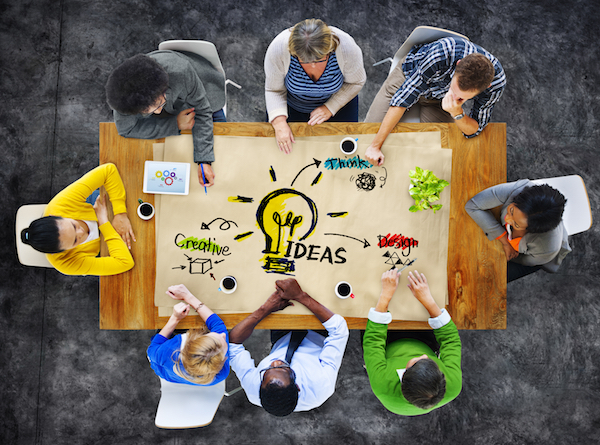 "From a small seed, a tree will grow!" There are no shortcuts to the top. Every business starts off with an idea. And from that point, it is all about growing the idea from a concept to an operation that provides value to customers and that yields you a profit. Many will think that this process is a good theory. But they cannot see it working in practice. The fact is that every business must go through this process of growth in order to develop a successful business. There are options to undertake higher learning to understand the processes involved such as enrolling in TAFE courses online, or into university modules.
Below are a few considerations for anyone who is pursuing a new business venture:
Define your success goals.
You will never be able to achieve success if you haven't defined your goals of success. Know what you want to achieve and set it as something measurable. For example, the KPI (Key performance indicator) for your business may be to achieve sales of $10,000 in the first 12 months of operations. This is measurable and you have a timeline in which to achieve it. Setting a goal of 'I want the business to grow' isn't specific enough and doesn't offer you a clear direction for your business. It is likely that you will fail in your venture, without any clear goals.
Manage your cashflow.
Cashflow is king. The business needs to be operating as a cashflow positive operation. Especially if there is minimal working capital. There is no point in making $100,000 per month, if you are spending $200,000 per month. It is important for the business to have systems and processes in place that will track and manage their expenses, as well as to have a system in place that will fuel the growth of new business sales.
Manage your working capital with bootstrapping or investor cash injections.
Many people will use their own private funds to grow. There is also the opportunity to leverage cash injections from angel investors and venture capitalists for the business. Generally speaking, it is easier to acquire up to $5 million in funding for your startup. However, it is likely that you will have to trade away shares in your company to the investor.
Learn about the business growth opportunities that are available.
There are many marketing opportunities that will be available for your business. You will need to test and learn which marketing channels will work best for your business in terms of generating new business, bringing in repeat business, awareness, referrals and brand recognition. There are marketing methods that can be done for free or relatively inexpensively, while there are others that have higher fees to test. Depending on where your business is at cashflow wise, it will come down to testing the different marketing channels to see what does and doesn't work. And to further develop a marketing portfolio of those channels that work to grow the profitability of your business.
Know your market!
You won't be able to succeed in your venture if you do not have a market that wants your products or services. Ensure that you research your market thoroughly and that you test your market for the responsiveness to the products or services that you are selling. If the market responds well, then you will reduce the risk with investing into the full development of your products and services. Should you invest completely prior to testing the market, you may find yourself out of pocket, if you struggle to sell your inventory.
Developing a successful business shouldn't be too complex. It is more about getting the processes right. Know your market and give them what they want at a pricing point that they are happy to give you. Ensure that you define your business's success metrics and follow the strategy to achieve that by leveraging the growth opportunities that are available in your market. You will surely see your business succeed in the long term.