By Robert Hake, Founder and CEO of MyLocker.net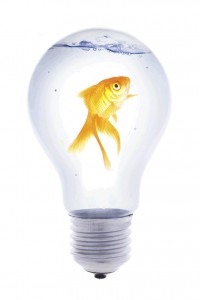 All successful entrepreneurs remember the first few months of their start-up and know that feeling of pure innovation that makes your business click. You need creativity to keep going, and you need creativity from your employees to keep growing.
For us, it all started with a blanket. We needed custom blankets for a client, and when we saw a pile of thermal pizza delivery bags, we were inspired to back our fleece blankets with pizza bag lining for an insulated prototype. Fast-forward a few years, and MyLocker.net now sells customized gear all over the nation out of our Detroit headquarters.
From custom blankets to the pizzeria that inspired us, here are a few ways you can inspire creativity in your own employees:
1. Interdepartmental communication.
One of the most frustrating structures you see in monolithic, global corporations is when employees never interact with people from other departments. That cross-section of roles is what generates new ideas and communication.
For new projects, put together teams of people with unique specialties and encourage them to put their skillsets together to create results using their array of background experiences.
2. Embrace new technologies.
Be brave enough to try new ideas. Technology is always developing; today, a Michigan-based doctor can video-chat with a doctor in Mumbai and ask for a second insight on groundbreaking test results. It's thanks to new technologies that ecommerce businesses are taking over the global marketplace.
Don't let yourself become sedentary in technology that your company has been using forever. Make the painful but necessary switch over to new platforms as they come out so you don't become irrelevant.
3. Pretend there's no budget.
According to Small Business Administration, one of small business owners' top concerns is maintaining enough cash flows to reinvest in the company's marketing, growth and development.
Often, people don't pursue great ideas because there's not enough money, time, workforce, etc. But just for a moment, ask your team to pretend there are no restrictions. Talk the idea through. By even allowing yourself to think about great plans, you can come to new, feasible ideas and scale your vision.
4. Keep people in the loop.
By involving your employees in the decision-making process, you can get brilliant insight from someone who has a different perspective on a project. Involving your employees in the big decisions gives them a piece of responsibility and agency in the business – a great motivator for everyone.
Maintain an open-door policy in your office and let people know that their ideas are valued. You know you're a successful manager when an employee feels comfortable rushing into your office and says, "I just had the greatest idea…"
5. Bring creativity into the office.
MyLocker.net contracted local Detroit graffiti artist, Antonio "Shades" Agee, to paint custom murals for our headquarters' walls. Even if you can't bring in local talent to liven up your office, you can still make the workplace inviting for creativity.
We have whiteboard walls throughout the office for people to write inspirations or ideas, and in our brainstorming sessions, our philosophy is "no NOs", or "no idea is a bad idea". By building a creative, supportive environment, you can grow off of your coworkers' ideas.
6. Flexible work environment.
For start-ups, creativity is practically your job. That being said, everyone has his or her creative niche, and not everyone's creative juices work on a strict 9 to 5 schedule. A Mom Corps study shows that 37% of young professionals today would take a pay cut if it meant a more flexible work environment.
Allow your employees work options to get the best creative output, and allow people the opportunity to focus their strength in projects that interest and challenge them.
7. Reward creativity.
Possibly the most important step to inspire your employees' creativity: Acknowledge innovative accomplishments! If someone came up with an ingenious way to roll out a new ad campaign, buy them a coffee and sit down with them to talk over the details of their plan.
Foster that creative environment in your business. Show your appreciation for the folks who are carrying your start-up with you.
Every single person has it in them to create incredible new ideas. One of the most challenging and rewarding parts of entrepreneurship is getting that creative spirit alive and well in your business.
If you had the entrepreneurial moxie to go out and build your own business, you certainly have the creative juices to keep your business growing through your employees. All of your coworkers are just as capable of the greatest creative ideas – all you have to do is nurture those instincts.
Robert Hake, founder of MyLocker.net and proud Michigan native, started making custom T-shirts in high school, and channeled his passion and entrepreneurial spirit into his thriving ecommerce business. Robert is passionate about local entrepreneurship in the Detroit metro area, and today MyLocker.net operates from its office and manufacturing space in the heart of Corktown, Detroit's oldest neighborhood.