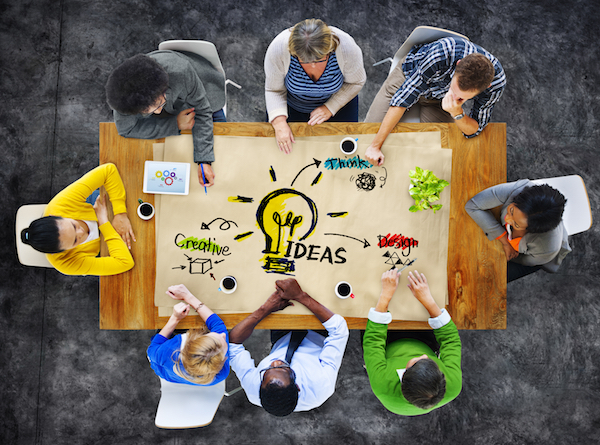 Having a good idea for a business is the easy part. Trying to get it up, running, and off the ground? Well, that's another thing entirely. However, there are several ways that you can start developing your idea for relatively little cost. We're going to have a look at some suggestions for you, so give them a look over and see if they help start turning your imagination into a genuine business opportunity.
Get a website.
Your first step is to build a website for your business. It's a solid way to start gaining some interest for your startup idea, be it product or service. If you have any knowledge of web developing, then you can do this yourself. But, if you want to make a real impact, it may be worth looking into hiring a web design company to help you. Not only will they bring up to date knowledge of the design process, but they should also help you get started with the basics of SEO, marketing and branding. Make sure you hire a full-service agency rather than a specialist developer if you want help with any of these services. It's certainly worth thinking about if you want a solid start.
Grow a social media base.
Next, you should consider getting a business page on one or more of the popular social media channels. There are plenty to choose from, but not all of them will suit your company needs, so have a think about which channel will work best for you. Pinterest and Instagram are typically useful for visual products while LinkedIn might be preferable for business services. Facebook and Twitter are obvious places to explore but bear in mind they can be quite time-consuming. If you need to spend more time on developing your product or service, then it might be worth outsourcing your social media accounts. You could also hire a specialist employee to take care of your social business.
Try crowdfunding.
Once you have an audience for your website and social media channels, you can start thinking about other ideas. Crowdfunding is something that has become very popular recently. It can be used to raise funds for a first batch of production or getting some all-important exposure. However, it can be a tough nut to crack. You have to start well and build momentum all the way through your campaign to ensure that you meet your target. There are plenty of online guides to make the most of your crowdfunding efforts, and it can be quite a complicated business, so it is worth investigating further. Try this guide to getting started with Kickstarter for a good example.
Hold a launch event.
If you have developed enough interest, then why not think about holding an offline event for your early adopters? You can use it to find people who could go on to be your brand ambassadors, who could go out and make noises about you and your product. It's important to build up the event as something people want to attend, so give them reasons to come along. A free bar is probably your best option – although it could end up being very expensive! On a more serious note, many people want to get a bargain, so you could think about offering deep discounts on a one-off basis, or even hold a prize draw. It could be the best investment you make.

Have you broken through a startup? If so, how did you go about taking those all-important steps? Don't be afraid to share your experiences in the comments section below.