By Stephen Fontenot, Marketing Communications Specialist at Hostway Services, Inc.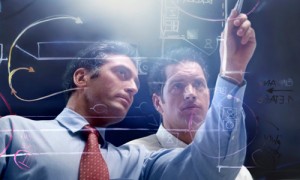 The phrase "The customer is always right," took hold in the early 1900s, when Harry Gordon Selfridge of Selfridge's department store first uttered it. As, the world of commerce changes, the commitment to addressing consumers' preferences and demands never fades.
In today's landscape, it can be challenging to ascertain what a brand's consumer base wants. Thankfully, some of the guesswork can be taken out of the equation by looking at current industry-wide trends.
So what exactly is today's e-commerce customer looking for?
Mixing channels through mobilization.
Much of e-commerce requires utilizing an array of channels, including a company's website as well as its brick-and-mortar location. A recent study from PricewaterhouseCoopers illuminates some of the reasons customers worldwide leverage multiple channels.
The study found that over half of today's consumers — 52 percent — make their purchases through online platforms because they've experienced better prices or discounts. Another 47 percent also noted that online shopping capabilities enabled them to connect with brands and make purchases at any hour, whereas physical store locations were beholden to specific hours of operation.
The study also found that many consumers utilize several channels during their purchasing journey. For instance, 76 percent of participants said they visit stores to browse and check out merchandise in person before completing their transaction online. This enables these clients to see and touch the item, giving them a better idea of what they'll eventually be purchasing online.
Another 65 percent of consumers take the opposite approach, browsing online and then making their purchases in-store. This prevents them from having to pay shipping or other extra costs through the online channel.
While mobilization is a big part of these activities, only one-third of survey respondents said they were happy with brands' practice of mobile device location targeting. Although this strategy can enable more personalized, targeted advertisements, the majority of consumers were uncomfortable with the idea.
A personalized shopping experience.
A separate study from MyBuys found that consumers do appreciate a certain level of personalization, especially when items are suggested based on their past browsing and shopping preferences. According to the survey, 53 percent of participants will spend more with a brand that makes merchandise recommendations according to the shopper's previous browsing or transaction activities. In fact, 39 percent noted that it can be frustrating when a brand does not personalize their shopping experience in this manner.
"Consumers want consistent personalization everywhere they shop and on every device they use," said MyBuys President and CEO Rita Brogley. "Consumers engage and shop more when they receive a truly personalized shopping experience across all channels. When done right, customers consider personalization a valuable service rather than an annoyance."
Brogley also pointed out that this strategy is beneficial for the brand as well, as it often leads to higher conversion rates, increased sales and boosted brand loyalty.
Personalized pricing: The future of the customized shopping experience?
Business of Fashion contributor Kate Abnett noted that some brands are taking customization a step further with a practice known as personalized pricing. This approach is nothing new, however, and is akin to a market vendor offering a specific price based on what they think a customer will pay.
By leveraging information including past browsing and purchasing behavior, it is now possible for a company to not only predict what a customer might be interested in buying, but when they are likely to make the purchase and the price they will be willing to pay.
"In theory, charging all consumers the same price is ineffective, because some of those consumers would have been willing to pay more, while others who opted not to buy would have responded to a lower price," Abnett wrote. "Personalised pricing, so the economic theory goes, can save companies this lost revenue. By analysing customer data, a retailer can work out a customer's 'reservation price' — the maximum amount they would be willing to pay for a specific product, before they had 'reservations' about buying it — and then charge them that amount."
Although this strategy has been leveraged by e-commerce giant Amazon for several years, it has yet to take hold in the majority of the industry. However, it could represent the future of the customized shopping experience.
Overall, these trends reveal one very important underlying aspect: Companies must have a robust online presence, including an optimized website, in order to address current consumers' needs. These resources can make all the difference, especially when hosted through an expert provider like Hostway.
After a dozen years in print journalism, marketing communications specialist at Hostway Services, Inc. Stephen Fontenot moved into information technology three years ago, and works to put cloud infrastructure and related subjects in terms that outsiders can understand. Based in San Antonio, Stephen also works as the deputy director of the Texas Quiz Bowl Alliance.