by Jay Barnett, owner-operator of Priority Floor Care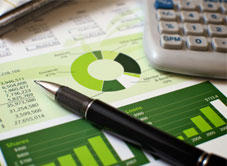 After ten years of operating my own business ventures, I am still unsure if the advent of internet has made running a small business cheaper or expensive. Back in the day, all you needed were a few fliers and a spot in the Yellow Pages to see a steady stream of customer enquiries. Today, a lot of your business lead generation happens over the internet. While you no longer have to spend money on fliers and newspaper advertisements, you don't stand a chance against competition if you do not have your own website or invest in Adwords or Search engine optimization.
While word of mouth referrals continue to be the number one source of new business for a lot of local operators, customers today perform a lot of due diligence before hiring a provider. This is a good thing since it raises the benchmark for everyone in the industry. However, given that most of this 'due diligence' happens online, every business – small or large – today needs to have a dedicated marketing budget to ensure they are seen by prospective clients who are looking up online.
This brought about a dilemma when we launched Priority Floor Care, our Perth-based carpet cleaning business. There were two ways to reach out to our clients over the Internet: either advertise using pay per click advertising platforms like Adwords and Facebook, or optimize the website for search engines so that we will see a steady stream of new customers over time. If you are a small business operator, chances are you are facing this same challenge.
So how does one go about it? Here are a few tips to help you out:
Do you have alternate sources of referral?
When we started Priority Floor Care, we already had several years of experience in the floor care business. This provided us with a network large enough to keep us afloat till the the website started to rank on top. If you are just starting out and do not have many contacts in the industry, it is a good idea to invest in PPC. Pay per click advertising essentially brings you enquiries right off the bat unlike other forms of marketing that often takes a few months to show results.
How competitive is your industry?
Industries with less competition typically require lower cost-per-click on PPC advertising. On the other hand, most of the common local small businesses are competitive in the sense that businesses have to typically pay at least $5 per click to be visible on the first page of Google. If you are in an industry with wafer-thin margins, the costs from online advertising can easily escalate. In such scenarios, it is a good idea to invest significantly in SEO. This ensures that over time your recurring marketing costs are kept at a minimum and you can enjoy new business enquiries without a corresponding increase in advertising costs.
Do you have investor targets?
If you are not a self-funded business, chances are your investor demands you to show considerable business growth every quarter. In such cases, PPC is like a faucet that will open up a bunch of new leads on demand. However, from a strategic perspective, this should be kept at a minimum as long as your investor doesn't demand such growth numbers. This is because PPC advertising eats up your profits and while the sales figures can be impressively high, your profits are often low or in the red. SEO on the other hand is sustainable and is definitely the choice to make when you are looking for a long-term perspective.
How did you make the choice between SEO and PPC for your marketing plan? Share your experience in the comments.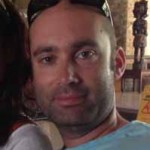 Jay Barnett is the owner-operator of Priority Floor Care, a carpet cleaning business located in Perth, Western Australia.