by Dario Zadro, web strategist at Zadro Web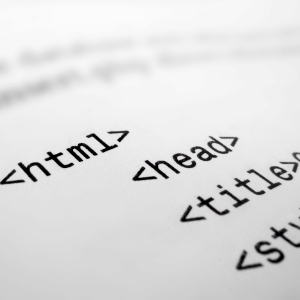 Startups have a lot of enthusiasm and drive, but one thing they don't always have a lot of is cash. But that does not need to stop you when it comes to marketing your new business. Many online marketing techniques range in price from cheap to free, so you don't have to spend a fortune to get noticed.
Here are some top strategies to get started with without having to splash out:
Start Blogging.
Starting up a business blog is the first and most important thing to do, and it will become the center of your content marketing strategy. It is also completely free unless you hire a professional blogger, but that is not usually a major expense.
Your blog is where you can create the content that informs and entertains your visitors. It can consist of written content, images, memes, infographics, and any other type of content you feel is relevant. Encourage comments to build a sense of community, create engagement by posting polls, and optimize each post using keywords.
Most importantly, post regularly. Be strict and create a publishing schedule where you plan topics ahead and know which days you are going to post. A good blog will become your main online marketing platform, and many of the following strategies will be enhanced if you have a good blog in place.
Launch a Social Media Presence.
With your blog written, you can use social media to spread the word about your posts and drive more traffic to your site. Social media should be seen as a necessity these days, and it is a great way for startups to build a community from day one.
As well as posting links to your recent posts, go beyond this. Seek out and link to other content that will be of interest to your followers, retweet useful tweets, join conversations focused on your specialist subject area, answer questions, and provide customer service.
Don't use social media to constantly promote your business, but instead use it to connect with your targets and provide value.
Publish Guest Blogs.
Guest posts are completely free and are one of the most effective ways to spread the word about your startup. Start by seeking out the best blogs and websites in your niche, then finding out whether they accept guest blogs. When you find one, pitch your idea following their guidelines, and if you get a blog accepted, make sure you write up the best blog you can.
When their readers see your blog, this will boost awareness in your startup. It could even lead to a traffic boost as the readers follow the link to your site. The fact that you have also been published in a top industry blog is a good way to enhance your reputation.
Improve Your Search Engine Results.
SEO can be free, and there is a lot that you can do yourself such as listing your business on Google My Business and publishing high-quality content on a regular basis. However, you may want to hire professional assistance like that provided by Chicago SEO to get more from it.
Your blog and social presence are the foundations of your SEO activities, but a professional firm can help you to take your SEO to the next level. This can include making sure your site is optimized from the start, making sure you focus on the very best keywords, and creating a detailed plan to get your pages ranking sooner.
Create a YouTube Channel.
This can work better for some startups than others, but it is a good way to go beyond written content. People like videos, and you can use them as a way to show the personality behind the business. You can do this through interviews, whiteboard demonstrations, product overviews, or just talking about industry topics and answering questions.
The best thing is that videos these days are cheap. A good camera and microphone is all you need to create a professional video, and you can soon create a strong presence on YouTube.
Grow Your Email List.
Email is still a highly effective way to communicate with prospects. In fact, many marketers claim their email lists are their most valuable assets. Email marketing is cheap, and the only real costs involved are the services that you use, such as MailChimp or Aweber. But once you have this in place, you can create the email content yourself for free.
The challenge is to make your emails worthwhile by providing interesting content. You want to entice your subscribers to open your emails, and you could do this by including special offers, creating unique content just for email subscribers, and making sure they are rewarded in some way for opening your emails.
Constantly test your emails, find out which are getting opened, which topics and subject lines work the best, and optimize them. Then grow your list over time and enjoy the benefits.
Consistently Test & Review.
Whatever marketing strategies you employ, you need to constantly test and review them. Use Google Analytics to find out where your traffic is coming from. You need to know what is working, why it's working, and how you can improve it. So start using a few online marketing techniques and enjoy all of the benefits they can bring without spending a fortune.
Dario Zadro, is a web strategist at Zadro Web. He is an entrepreneur and passionate web developer. To reach him, feel free to DM @dariozadro or visit Zadro Web for more insights and great tips.