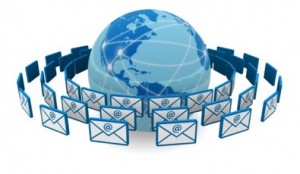 Every brand has its own ups and downs, but if the successes are just lucky moments, one should change the approach.
The success of your marketing campaigns should not be dictated by chance. If you can put in place proven best practices coupled with smart techniques, you will be successful every time. One such example is the split testing technique, which you can use prior to sending out your next email campaign. The technique is one of the best ways to ensure you get things right.
You can start by choosing two sample subscriber groups at random to test. Your results will be more accurate if your test sample is larger. The first of the groups should receive the sample newsletter, while the second should have the new variation of the newsletter. The rest of the newsletter's element should stay identical. This will allow you to observe whether small changes bring results to the campaigns.
In order for you to get the most out of your email campaigns, here are some easy steps to follow:
1. Determine what you would want to test.
Testing should involve more than just a call-to-action and colors. One such example is the difference between 2 email campaigns having the same texts but the first one featuring the latest HTML design and the second adopting a more personal-looking but plain text content.
A good platform for email marketing should make it simple to test a number of factors and create efficient campaigns.
2. Create more personal subject lines.
We are aware that more personal subject lines increase open rates instantly, but which personalization type will work better? Although people often see their names on the subject line and are used to it, their city or their web address stirs additional curiosity.
3. Find appealing content that generates more buzz.
Luck isn't the only thing that makes infographics and videos more appealing and generates better results. You should figure out what your recipients are after and what would work best with them by testing the content of your emails. How can you approach them in the best possible way? Is it through testimonials, blog content, discounts or newsletters?
4. Determine how you measure success.
Know the objects of your tests. Should you strive to improve conversion rates, testing could be the perfect choice. According to some marketing specialists offering different email marketing solutions, A/B testing is one of the best methods to improve one's conversion rates.
5. Learn the best practices and stick to them.
You may be good at testing and your results may be great, but you should be aware of the best global practices that everybody should stick to nonetheless:
– Stick to a minimum size for testing of 100 people
– Separate your database by demographic factors such as gender, age, location, ranges, etc.
– In order to determine the best day for your campaign, send sample emails to different groups of people over one week period
– Stick to just one variable every time you test
– Don't just trust your instinct but rather listen to all the collected data.
All in all, you will be more successful when you employ a better strategy in your email campaigns.