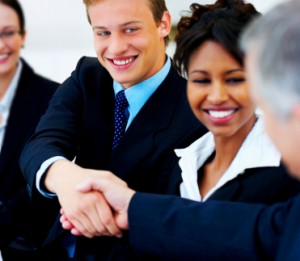 While globalisation has meant that businesses now operate and compete on a level playing field, this single marketplace has also brought different and distinctive cultures together too.
Previously, you may not have been aware how a country on the other side of the world treated its employees, carried out daily operations or communicated with close contacts, but all these aspects of business can now be understood.
This is incredibly important for enterprise owners wanting to improve their footprint or increase worldwide sales. It is also significant for aspiring entrepreneurs that have a desire to succeed on a global scale.
Examples of cultural understanding.
With a presence in more than 100 countries, McDonald's is one of the world's biggest globalisation success stories. But in order to ensure that the 70 million customers it serves every day are treated with cultural respect, this fast food giant entrusts regional responsibilities to local managers.
In fact, more than 50% of its restaurants are franchised, while menus are customised according to traditions and taste preferences. As a result, McDonald's remains the first port of call when visitors to another country are struggling to find somewhere to eat.
You would expect a company like Nike to follow suit in regards to cultural sensitivity, but the footwear and clothing manufacturer got it badly wrong when introducing a new line of patterned leggings in New Zealand.
Inspired by the traditional tattoos of Fiji, Samoa and New Zealand, this product was soon scrutinised and considered to be a violation of the indigenous people of the Pacific. After 750 people signed a petition, Nike's leggings were withdrawn from the market.
These two examples prove that understanding and respecting the inherent customs of a country are crucial, but striking the right balance between adhering to social norms and treading on traditional toes is tough to achieve.
Cultural sensitivity considerations.
From making products or services accessible for customers regardless of their location to ensuring they do not cause offence or distress according to cultural conventions, there are a number of ways you can help your organisation succeed across the globe.
Multilingual marketing – In order to increase the brand's exposure and improve your chances of success, adopting a multilingual marketing campaign makes a lot of sense. However, you will need to be aware of literal translations that do not make sense and be sure product names do not mean something else. For example, the alcoholic beverage "Irish Mist" did not receive favourable publicity in Germany, as mist translates as manure.
Regional recruitment – Before expanding into new territories or making your product available abroad, think about embarking on a regional recruitment drive. Those with an understanding of living, studying, and working in another country can provide invaluable advice and recommendations on how to do business. Young professionals may even be interested in completing graduate programs abroad too, as this brings about a range of far-reaching advantages for your future career.
Understanding etiquette – Approaching someone for a handshake only to be met with a bow might be laughed off by some, but in certain countries similar misunderstandings could be seen as disrespectful and insulting. If you do not care about a client's accepted and orthodox observances, then you might not have their best interests at heart either and any deal or sale could quite easily fall through.
With any cultural sensitivity consideration, you should take the time to learn how to avoid foreign faux pas, as this investment will usually pay dividends.
The importance of cultural understanding.
Today's global economic environment provides plenty of opportunities for prosperity and growth, but that doesn't mean to say you can set up shop wherever you feel like it and wait for more sales to come to fruition.
Instead, show respect towards potentially lucrative customers, adopt an accepting attitude of common conventions but try to avoid stereotyping. By demonstrating you have an active interest in the culture and history of others, your experience of trading abroad will be enhanced and so too should your cash flow.
*Image by thetaxhaven, used under creative commons license