by Max Yoder, co-founder and CEO of Lesson.ly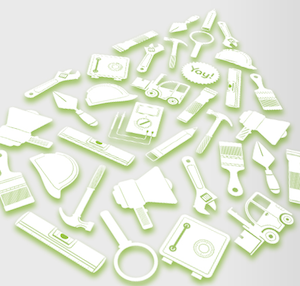 Small businesses are always looking for improvements to help their businesses run effectively while maintaining a positive reputation in the community. Online solutions that provide a "buttoned-up" impression don't have to be costly. In fact, some of the best tools available are created to give a bigger-business feel without breaking the bank.
Here are three tools your business can start using today to enhance outside perspective:
Training software: 

Lesson.ly

.
Having a simplified training process not only makes hiring easier, but helps your employees feel more confident in their employers. Studies show that employees who participate in solid training programs stay at least three years 69 percent of the time. With an online training platform, companies can build, share and track their employee progress quickly and efficiently, and highlight improvement areas immediately.
Social media monitoring: Perch.
Hiring a social media management expert isn't necessary when businesses use the Perch app. Designed to give a "bird's-eye view" of reviews, posts and engagement from all the biggest social platforms, Perch will also alert business owners to what the competition is doing for just a fraction of the cost of a new employee's salary.
Proposal solutions: Tinderbox.
Closing a deal usually requires a lot of back-and-forth email, periods of zero insight, and plenty of anxiety. TinderBox relieves these burdens, giving you an easy way to create, manage, and track sales documents and proposals, so you know when your prospects are heading toward a sale.
According to recent studies, seventy-five percent of all startups fail, and ninety percent of those products within tech sectors fail. If business owners are looking for a way to stand out and gain consumer's choice, then implementing response teams, software, and employee programs will produce an effective result.
Max Yoder is the co­founder and CEO of Lesson.ly, the easy training software. His team's sole mission is to make tracking team training as easy as possible, so you can build training materials, share them, and gain insight — all within the same interface. With Lesson.ly you know who has learned what, when, and how well, without having to send repeated emails or tap people on the shoulder.