by Sona Jepsen, vice president of consultant relations at Fidelity National Information Services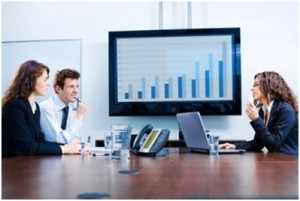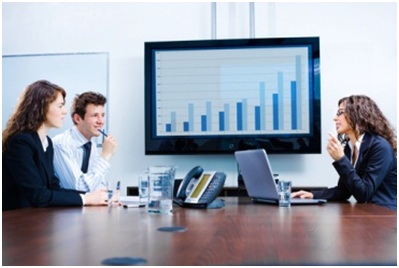 Have you ever noticed how much a consultant's life is like a never-ending episode of "The Bachelor"? You put your best foot forward to woo your clients, promise them the moon in the form of a huge ROI, and hope each whirlwind romance ends with a big consulting contract proposal.
But as so many teary-eyed "The Bachelor" victors know, winning the courtship battle isn't the end of the story; it's only the beginning. You have to be open with potential clients about your past and present to help them see a future with you.
Once you've convinced your clients that you're the only consultant in the world who can make them happy, you must deliver on your promises. You need to go above and beyond their expectations if you want repeat business. Fortunately, it's easier than it sounds. Good client relationships boil down to the same components that make for successful romances: communication, open-mindedness, humility, and, of course, results.
Here are nine ways to build and maintain strong client relationships that lead to long-term commitments:
1. Maintain good intentions.
Your clients will appreciate it if you focus on meeting their objectives instead of bolstering your own business. Show them that your intentions are noble by communicating timelines and finding opportunities to improve their business.
2. Meet expectations.
Your clients expect you to finish your work on time and within budget. Most clients also value consultants who believe in their organization's future. Your clients' satisfaction will grow when you solve problems while helping them improve.
3. Communicate honestly.
When you begin a relationship with open, direct conversations, you set the tone for all future interactions. If you experience a setback, let the client know what's going on and how you're actively working to solve the problem.
Doing so will reassure her that you're competent, and it will help you avoid a nasty surprise when she finds out the project isn't going as planned. Keep her in the loop when the project's running smoothly as well. She'll appreciate that you've got it handled, and it will reinforce her decision to hire you in the first place.
4. Encourage mutual respect.
Clients will find it condescending and irritating if you question their past work. Acknowledge practical constraints, and reassure your clients that you respect their circumstances. However, make sure you clarify that they need to take your commercial imperatives into account, too.
5. Openly discuss problems.
At Toyota, employees will immediately stop production when they see a problem. Similarly, clients want you to have the courage to stop when you discover an error and openly discuss how the project is going. While clients might initially resist, they'll ultimately appreciate honest, objective reports.
6. Clarify responsibility.
Be clear about everyone's role. Tell your client how much time each member of your team will commit, how interactions will take place, and how you'll handle conflicts. This will help you avoid uncomfortable, unproductive confrontation so tiny cracks in a project's structure won't blow open under stress.
7. Don't create dependency.
Many clients say they want help, but they're really hoping their consultants will do everything. Help your clients acquire long-term skills, not just an immediate fix. You can also share knowledge to help mitigate the misconception that consultants intentionally withhold their skills in a conspiracy to increase fees.
8. Be willing to adapt.
Your client hired you because you're good at your job, but that doesn't mean there's nothing left for you to learn. You have to listen to what the client wants and understand how she runs her company before you can successfully apply your methods.
9. Make an impact.
Leave a visible footprint behind to show your clients exactly how you made a difference. Ensure that the organization doesn't continue exactly as it did before you intervened. Making an impact is more than simply taking a broader view of an issue or bringing new skills to the organization.
Unfortunately, the honeymoon phase can't last forever. But by establishing trust and having solid communication from the onset, you and your clients will be prepared to weather setbacks and disagreements without derailing your relationship or your goals. As any successful reality TV couple can tell you, that's the stuff of happily ever after.
Sona Jepsen is the vice president of consultant relations at Fidelity National Information Services. Her department drives solutions for sales teams in consultant-led opportunities.