by Jay York, social media strategist at EMSI Public Relations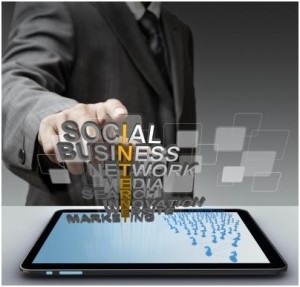 It's true that millennials are massive users of social media, but does that mean any young friend or family member has the background to be enlisted to give your business' social media campaign the attention it needs?
Probably not.
Let's take a look at several good reasons to put your social media marketing in the hands of a pro:
Experience and education.
Simply put, unless one of your family members has a background in marketing and – more specifically – digital marketing, they likely won't have a real theoretical basis for their methods.
Yes, we all know how to like, comment, share, tweet, etc., but a real social media expert will have a formal and professional background in their craft. This is vital for ensuring that your social media channels play a real role in the overall marketing strategy behind your brand or product.
Real social media managers continually hone their knowledge and keep up to date with trends throughout the social space, marketing world, et al. All of this experience and focus are vital to ensuring your social media follow a thought out and effective….
Strategy.
While most of your young family members may have seriously impressive strategies when it comes to Clash of Clans, they likely don't have a clue about how to build and execute a proper social media strategy.
Why is strategy so important? Stephen Covey points out that highly effective people must "Begin with the end in mind." This is essentially the basis of all strategy – what are we trying to accomplish? Are we seeking more likes? Do we want to increase our sales? Do we seek to drive more traffic to our blog? These questions we answer with an outline of strategies and actions that we believe will help us accomplish our goals and objectives.
A true social media manager will have a formal background in marketing, giving them insight that those without experience or knowledge would be blind to. Strategy is important for setting goals and outlining the actions you'll take to achieve them.
Tools.
When you hire a social media strategist you aren't simply paying for their time. A good social media manager will have a gang of tools procured through countless hours of research or through larger-than-you'd-bet credit card transactions.
Those beautiful analytics reports they create are the result of these costly tools and applications. They provide insight that would otherwise get lost in the day-to-day workings of your social real estate. This information is vital for doing testing that allows managers to finely tune their strategy to ensure the best possible outcomes.
Time and attention.
A lot of times when we ask others for a favor, they will enthusiastically accept. This enthusiasm will gradually and inevitably decay, leading to your social media presence – and possibly your business – taking a hit.
When you hire a real social media expert, you gain a new member of your marketing team. Strategists live and breathe social media, but more importantly they love to get their clients results. Just like a chef wants to put out a great tasting meal, a social media strategist wants to have a positive impact on your brand.
Their job is to provide you with the support you need to allow you to focus on the things you excel at. If you're an author, you can focus on your writing. If you're an organic food company, you can focus on your farmers and health of your production. If you're a CEO, you can focus on the most important and timely aspects of your business. A real social media manager gives their time and attention to giving you back your focus.
Because you love them.
Yes, your young family members look up to you and want to help. Unfortunately, social media management is a lot more work than most assume. It takes wit, writing skills, formal training and education, strategizing, and expensive tools. It takes a lot of time, too. Time your niece or nephew could spend following their dreams, getting scholarships or studying for their finals.
As the adage goes: "If you love something, set it free." Your relatives will thank you – as will your business.
Jay York is a social media strategist at EMSI Public Relations, an award-winning national agency. You can find EMSI Public Relations on Twitter: @emsiPR.