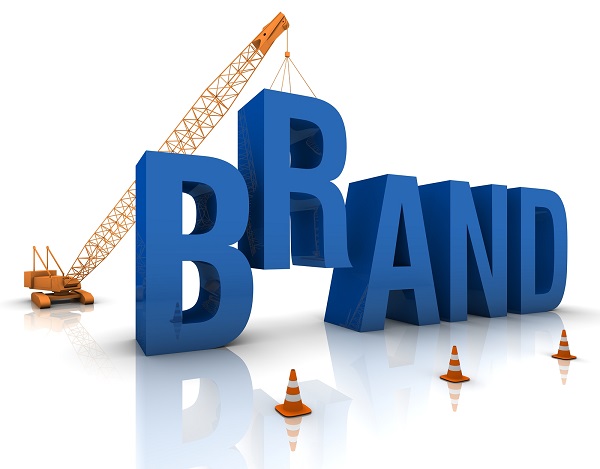 by Claire Prendergast, Director of Marketing Communications at agencyEA
Building a brand for your small business is an essential element of success, especially when you're just starting out. Branding is how you define your business — both internally to your employees and investors, and externally to customers, the media and the world of social media.
Customers must experience and get to know a brand before they become loyal to its products and services. That's why branding is every bit as critical for a small business as for the "big boys."
Marketing experts often refer to the "brand promise" a business makes to its target audience. This promise "tells them what they can expect from your products and services, and it differentiates your offering from your competitors'," says John Williams, founder and president of LogoYes.com. "Your brand is derived from who you are, who you want to be and who people perceive you to be."
The Benefits When You Get Branding Right.
When a business's branding efforts pay off, they establish an identity that guides customers in their purchasing decisions and leads to the "holy grail" of small business:
Increased sales opportunities
A loyal following and strong community
Sharper differentiation from the competition
"The organizations that place value-over-price considerations to win hearts are usually armed with a well-defined, genuinely likable brand," says marketing expert Liz Papagni. "The benefits of defining your organization's values, voice, and market placement can include increased profits, and better customer and employee retention."
Branding Basics.
Here are four basic tips to build your brand from the ground up:
1. DEFINE – Ask the right questions.
The brand-defining process starts by answering key questions about your business and customers, such as:
What is my company's mission?
What are my customers' needs, habits and buying preferences?
How does my product or service meet those needs, habits and buying preferences?
What do I want customers (existing and prospective) to think when they encounter my brand?
How do I want them to feel about my brand?
In what ways does my business differ from the competition?
By combining answers to these fundamental questions with well-honed research into your target market's demographics (age, gender, location, buying habits, etc.), you're well on your way to establishing your brand.
2. DIFFERENTIATE – Define your place in the market.
"Brand positioning" refers to the way you establish your brand in the marketplace. Do you see your products as essential to a customer's needs or do you aim for consumers looking for a luxury item or service? Are your customers drawn by price-slashing discounts or do they have more upscale tastes? Do you see yourself as a traditional-type business or a business with an "edge" or an "attitude"?
Brand positioning also has a psychological component. Your brand is meant to evoke specific emotional connections among your consumers.
"When customers connect emotively — because they share the same values and beliefs of a brand — it leads to higher sales and better brand differentiation," says Dan Einzig, founder of the branding agency Mystery. This emotional connection, Einzig adds, "can even protect your price in times when competitors rely on promotional discounts to drive sales."
3. AUTHENTICITY – Be honest with your brand.
Branding experts unanimously agree: Never position your brand as something it's not. Authenticity and transparency are key components to success.
A solid brand raises certain expectations in customers' minds (the "brand promise"); your job is to always meet those expectations, which over time builds trust among the people who buy your product or service. If you make claims you can't fulfill, or otherwise fail to live up to the values you've established, you risk breaking a bond with customers that's very difficult to repair.
4. COHESION – Integrate your brand in everything you do — and do so consistently.
Your brand should be seamlessly integrated into everything you do — from designing your business logo and website to the ways you package and market your offerings. Branding should inform how your employees behave, the messaging your sales staff uses, your company's email signature, etc. When contemplating any changes to your products or services, always determine how it will affect your established brand.
Successful branding is at the heart of what you do. It's how you reach, connect with and motivate customers to buy — and what could be more important than that?
Claire Prendergast is the Director of Marketing Communications at agencyEA, a brand experience agency in Chicago. Claire guides the company's brand and voice using her public relations skills. Her background in media relations contributes to all agencyEA marketing communications, public relations and more.