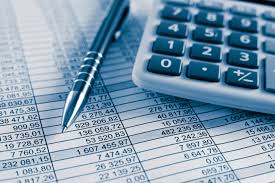 Business current accounts offer various financial advantages over personal bank accounts, yet many businesses are not taking advantage of these. One of most important is, first and foremost; the ability to keep your business transactions separate from your personal finances.
If you're operating a small to medium size business, either online or physically as a sole trader and aren't already utilizing your bank's commercial account services, you could be shooting yourself in the foot financially.
We've put together a guide below to answer some of the most commonly asked questions on commercial current accounts and how they can help you to run your business successfully.
What is a commercial current account?
A commercial current account operates in a similar way to a personal current account, although with an added string of features that can help a business with its cash flow. Details on specific features are explained below.
As previously mentioned, a business current account will allow transactions to take place away from your personal banking, making it easier to manage cash flow, calculate your tax liability and profitability.
Additionally, larger overdrafts at attractive interest rates, cost free or low-cost electronic transactions and access to financial advice and a relationship manager come together to offer a package that can really boost your business.
Typically included is access to financial advisors in branch, over the phone or online, with some banks offering dedicated mentors who can guide you and your business for a set amount of hours each month. Overdrafts and other credit facilities also become available with the opening of business current accounts, some of which are examined below.
Am I eligible for a commercial current account?
If you are registered as a limited company or partnership, a commercial current account is required by law.
If you are operating as a sole trader you are able to use your personal account but the advantages of a business specific account lead to many choosing this option.
As with most business banking services, credit and background checks on your business will be required before an account is approved. If you or your business have a poor or non-existent credit record, it may be difficult to open an account.
I'm a start-up, am I eligible?
Yes. You don't need to be an established business to open an account; many start-up specific packages are available. These accounts generally offer helpful services, such as free transactions for a set period, reduced or low-cost transaction fees, no ATM fees and a higher-than usual interest rates. Additionally, the business guidance and support from professional financial mentors is offered which can be invaluable to any start-up in their initial months. These services are all available with a standard business current account but usually with fees.
To apply for a start-up business current account you will need to demonstrate the following:
You have no other business current accounts active
You have been trading for less than 12 months
Your annual turnover does not exceed £250,000
However, if these do not apply to you, a standard business current account can still be opened.
Do I have to pay?
Yes. Monthly fees can vary from between £5 to £50 (US$7.50 to US$75)  or more depending on the level of service offered with the account, how much you deposit per month and how much of the service your business uses.
Many banks offer a cost free period of a few months (up to a year for if you're a start-up) so it is wise to look around to see which one suits you. Additional charges can come in the form of outbound transfer fees, ATM withdrawal fees and application fees which may make the cheapest option for some, the most expensive for others, depending on your use.
What financial benefits can I get?
The lower-cost financial transaction fees are not the only incentives. In addition to the services and products mentioned above, once you have a business current account with a bank several other products and services become available. Business Credit Cards, Business Savings Accounts, Business Insurance, Business Loans, Overdrafts, commercial mortgages and card processing become available.
One of the most important is the business overdraft facility; we can explore its benefits below:
Business overdraft facility.
One of the most important reasons for opening a business current account is to access the overdraft facility. When managing cash flow is challenging, the ability to unlock liquid capital with ease can take a weight off. Generally lasting between 1 and 12 months, this credit facility can usually be done over the phone or online, depending on requirements. If the overdraft needs to be extended beyond the 12 months, to become "rolling", an annual review will take place. Arrangement fees are incurred for setting this facility up although fees depend on the type of overdraft and amount required. Overdrafts can fall under two types: informal and formal.
Unarranged overdrafts.
These are where no overdraft allowance has been set with your bank and no limit no interest rates have been agreed upon, this rate is typically based on your circumstances. If your account becomes overdrawn you will be charged a fee, usually daily, for each day the account is in negative equity. These fees can vary widely and are not particularly cost effective for a business to use this often. If you believe you will need to dip into an overdraft facility regularly it is strongly suggested to arrange this service in advance with your bank, known as a formal overdraft.
Arranged overdrafts.
These are where the overdraft facility is arranged in advance for a set period of time, typically 1 to 12 months and reviewed annually. This is linked to the Bank of England Base Rate and is subject to regular review, although notice is given on any changes. Rates are significantly lower than the fees incurred with an unarranged overdraft facility.
Hopefully this guide will have enlightened you to the benefits available when opening a business current account and how they work. As this is a general overview, detailed information on particular types of accounts including rates, fees and benefits in kind are determined by individual providers, so it is a good idea to speak with your bank to find out if what they are offering is suited to you.