by Alicia Lawrence, WebpageFX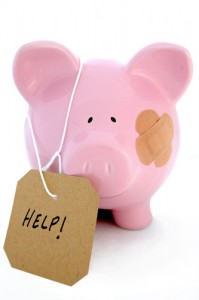 The days of searching for serious investors willing to contribute large amounts of money to your start-up may be drawing to an end. Lately, especially in 2014, startups have seen great success with turning to the masses — to individuals willing to donate small amounts of money on a massive scale. Known as crowdfunding, the phenomenon is likely to grow in the coming years.
Kickstarter takes crowdfunding to the next level. Allowing anyone with an idea to create a centralized location for sharing that idea and reaching out to the public for smaller donations in return for specialized access to the product or service being funded, or other perks once the project is completed, it has become the go-to program for gathering donation-based investors and serious dollar amounts.
According to Forbes, the average Kickstarter campaign receives $5,000 in funding. Furthermore, only 10% of projects end up receiving no funding whatsoever and 80% receive more than 20% of their goals; 44% see complete crowdfunding success. Want to be a part of that 44%? Take a look at a few of the most popular Kickstarter campaigns of 2014 and take the following lessons to heart.
1. Pull at Heart Strings.
Who doesn't have a shared childhood memory? Something that pulls at the collective heart strings of a large group of people? LeVar Burton, known for roles in Roots and Star Trek, is perhaps better known for another role. Starring as the host of Reading Rainbow on PBS for 26 years, Burton brought books to life and into the living rooms of children and families across the country.
There are few adults in the U.S. who are not familiar with the series. That's why, when Burton wanted to bring it back, he turned to the masses. His Kickstarter campaign to raise funding to get Reading Rainbow back on the air has raised over $5.5 million to date with 105,855 backers — that's more backers than any other Kickstarter campaign.
The lesson to learn from the Reading Rainbow campaign is that memories can do a lot. By creating a sense of a shared group memory — think special common trips to the beach, baking with Grandma, holiday traditions and more — you can do a lot to get people interested in funding your start up. Look for ways to add a little nostalgia to your next campaign for the best results. 
2. Generate Buzz. 
The Coolest Cooler, completely funded by August 29 of 2014, stands to be reckoned with as the most successful campaign in terms of amount raised in the past year. Having raised over $13 million, the Coolest Cooler did exactly what it set out to do.
Having suffered a failed Kickstarter campaign for the same product in 2013, creator Ryan Grepper tried again in 2014. The Coolest Cooler features a USB port for on-the-go electronics charging, a blender for making mixed drinks anywhere, and Bluetooth speakers, and it has made a permanent mark on the crowdfunding history books.
However, Grepper didn't go at it alone. He reached out beyond the actual campaign to generate buzz, drawing interested donors in instead of waiting for them to find him on their own. Featured on multiple programs and websites — like Mashable, Today, CNN Money and People — along with many others mentioned on the funding page, Grepper went above and beyond.
Just like the Coolest Cooler, to successfully fund your startup, you may need to reach beyond your own website and funding page to bring in those willing to donate. To do so, start reaching out. Create a press release and send it around to local and national news outlets along with a personal message.
Look for guest blogging opportunities and reach out to bloggers who may be interested in learning about your product. Start conversations and put your product out there. The more buzz you generate externally, the more likely you are to reach your crowdfunding goal. 
3. Create a Team.
Want to really "wow" your donors? Make them an offer they can't refuse.
It can be hard to offer an incentive that's worth a large donation, especially when you want to use your funds to get your start-up off the ground. However, when you reach beyond your own idea, you might be able to come up with something a little different that serves as a true incentive.
That's exactly what PonoMusic, The Reading Rainbow, The Veronica Mars Movie Project, OUYA and Pebble — 5 of the most successful campaigns in Kickstarter history — did to draw in donors. By working together to provide incentives for donations, the startups and projects were able to combine forces, all meeting their funding goals.
While you may not have connections to large Kickstarter campaign managers, there's no reason you can't start building relationships now. Reach out and offer part of your product as an incentive for donors to donate to both campaigns or for a mention. Build a network that works together to ensure all projects are a success.
There's no science to a successful Kickstarter campaign. However, by following the examples set by a few of the most influential campaigns of 2014, you can get off to the right start.
Alicia Lawrence is a content coordinator for WebpageFX and blogs in her free time at MarCom Land. Her articles have been published by the Hot in Social Media, Yahoo! Small Business, and PR Daily. Find Alicia on Google+.