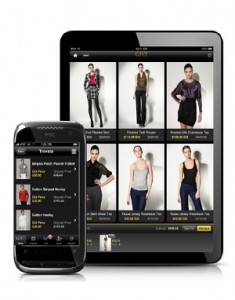 by Young Pham, chief strategy officer at Comrade
Mobile is opening the door for designing new experiences that compliment a brand's physical presence. The context of when, where and what a customer is doing during their day allows companies to enhance a person's interaction and customize device-specific experiences.
Essentially, mobile product development and device-appropriate customer experience design are converging; people are spending more time on their mobile devices than ever before and expect more from their interaction with businesses. According to Comrade's User Experience Research Report findings, here are six top mobile tips and customer experience trends that companies should look out for and implement in the year ahead:
1. Mobile Apps versus Mobile Web.
In many ways, the use of mobile applications has plateaued because of over-saturation in the market – the Comrade study found that 56 percent of mobile users currently have 10 or more apps. The research also shows that when completing a task on their mobile device, 28 percent of users say they're most likely to use their mobile browser, while 23 percent say they prefer to use the app. As a result, both app and web designs are critical for businesses in the mobile space, so it pays to do them right.
2. Mobile Marketing Intersecting with CRM.
Mobile marketing is not just for acquisition, but a more complete marketing experience that is based on Customer Relationship Management (CRM). Because consumers always have their mobile device on them and check it over 150 times per day[1], the mobile experience now lets businesses communicate to their existing customers through alert notifications, in-app, email, and mobile web. The key to maintaining an effective relationship is doing so in a complementary way, giving users what they need when they need it.
3. Using Mobile to Combat Fraud.
With the rise in fraud at some of the biggest businesses across the country, mobile users are looking for ways to protect themselves. The Comrade report found that more than half of mobile users (56 percent) are willing to trade a simpler customer experience if it provides greater security against fraud. There is a tremendous opportunity for businesses to provide an intuitive, high-quality mobile experience that also safeguards users against fraud with offerings that validate transactions, set fraud controls, and can generate unique payment IDs through their mobile device.
4. Mobile Payments.
Consumers remain reluctant and confused about mobile payments. The worldwide acceptance of paper currency or credit cards took decades to gain acceptance, and as retailers, processors, and Apple battle over how customers pay for services through mobile, they introduce complexity in the user experience. The majority of customers will wait until there is a clear-cut easy way. Comrade's study found that mobile phone users do not have a clear understanding of Apple Pay, for one, and are less inclined to use payment functionality because of all the choices available to them.
5. The Mobile Compliment.
E-commerce providers must leverage mobile to compliment a user's experience, as opposed to replicating what they get through a Web browser. Comrade's research shows nearly four in 10 mobile users are most likely to use their mobile phone for shopping, so it pays to ensure they're getting something unique from their mobile interaction.
To learn more about this survey and Comrade, visit http://www.comradeagency.com/.
[1] Kleiner Perkins Caufield & Byers's 2013 Annual Internet Trends Report
Young Pham is the Chief Strategy Officer at Comrade, where he oversees the company's digital financial services practice.  He previously held leadership roles in Product Management at Washington Mutual, acquired by JP Morgan Chase and also helped launch fin-tech startups Home Account and InvestLab.