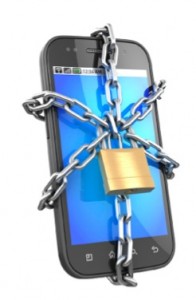 If you run a small or mid sized business, one of the most important things to your productivity (therefore success) can be how well you and your team are able to use the technology available to you. Enabling people to access the internal resources you have as a business, such as your company intranet, the contact records management database, the content management system for your website and online catalogue and any specialist business software you use is obviously a must when people are at the office, but allowing them to access it all remotely can give you even more flexibility and boost productivity by a huge margin.
This is where a business VPN (Virtual Private Network) comes in, and if you don't already have one as part of your business infrastructure, it can be a good idea to look into getting one.
What Can a VPN Do for Your Business?
A VPN allows a secure route through which your users can remotely connect to your network and resources. While granting access to things like web based systems using passwords and other normal means of logging in is possible, and could allow your team to work remotely, there is always the risk of data passing between their own networks, public networks and yours being compromised – effectively, you are putting yourself at risk from hackers. With a secure VPN as the only way people can access your systems from outside the local area network (LAN), all communications between assets on either side are encrypted and safe, so you have a much more secure infrastructure for remote working.
Choosing a VPN.
The scale and features of different VPN products can vary a lot, and as this is something that will likely become a very important and very regularly used part of your business' IT infrastructure, you want to ensure you make the right choices when it comes to provider and service. One of the best things to do if you are just beginning to look into a VPN capability for your company is to start by reading some reviews by other users and business owners for different service providers who offer VPN facilities of the type you need. Consumer reviews generally give a good idea of how well the service fares when used over time, and also things like how easy it is to get support tickets resolved or to talk to someone at the VPN provider if you have an issue. Sites like bestvpnservicemag which are dedicated to reviewing and comparing VPN service providers can really help you ascertain the product that is best going to fulfil your needs.
A VPN can be an invaluable tool for allowing more flexible, productive working without compromising the security of your data and your team's personal information. If you are not currently harnessing the power of a good business VPN, then getting started with your search for the best service provider to give it to you is the first step on the way to getting these benefits.